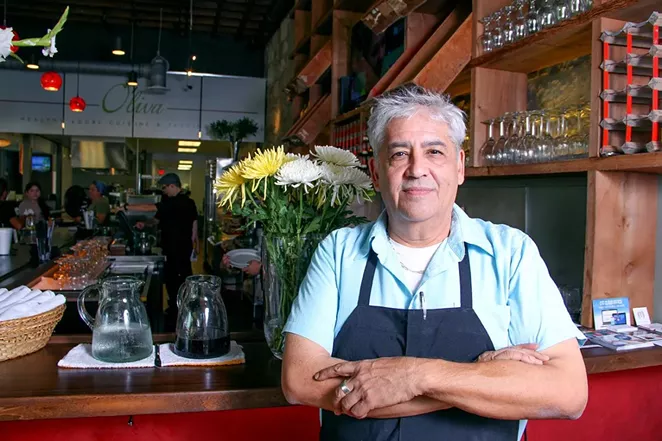 Chuck Hernandez, chef, caterer and author of
Pesto Power
, passed away on Wednesday morning.
Hernandez moved to San Antonio more than 20 years ago to help his father run restaurants. He brought Arugula Catering with him and became known for his elaborate and tasty spreads. Hernandez opened O'liva at Plaza de Armas in 2015, with locally sourced fare, but the restaurant shuttered last October.
The news of Hernandez's death hit Facebook after longtime friend and business partner Tim McDiarmid shared a
gofundme page
made to help off-set funeral costs brought on by the 61-year-old's sudden heart attack.
The
campaign
reads as follows:
It is with great sadness that I am letting all of Chucks friends and loved ones know that he passed away yesterday. I know how far his reach was and how many of you loved him. He was an incredible, sweet, funny, smart and talented man who's shoes will never be filled. The hole in my heart is vast. We've set up this gofund me for arrangements and will keep you posted on a memorial. Please know that he died at a time in his life that I can honestly say he was as happy and content as I have seen him in the decade we have been friends and business partners. He was truly in a good place. Love to you all. Love you Chuck.
Currently, $1,550
has been raised
as of this posting.