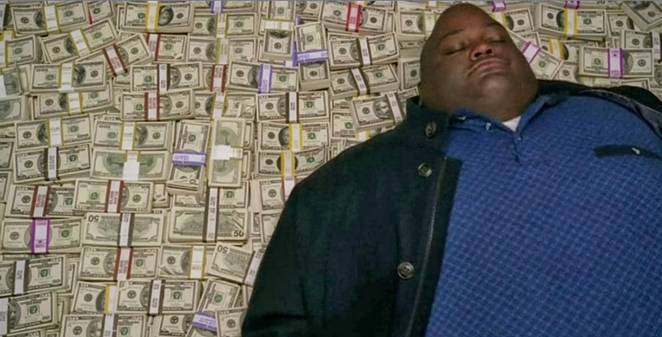 AMC/YouTube Screenshot
Following Huell's lead is obviously a must-do for any new millionaire.
After last night's drawing, Powerball mania has abated for the moment. But it's left at least one new San Antonio-area millionaire in its wake.
The Texas Lottery tweeted today that a Powerball ticket purchased at the Olmos Mart (4302 McCullough Ave.) matched five of last night's winning numbers without the Powerball — good enough for a $2 million prize. It's no $1.5 billion — the amount of the top prize, which will be split between winners in California, Florida and Tennessee — but $2 million is nothing to sneeze at, either.
So congrats, new millionaire. If you need a suggestion on what to do with your cash, here's the best I've got: