Page 2 of 5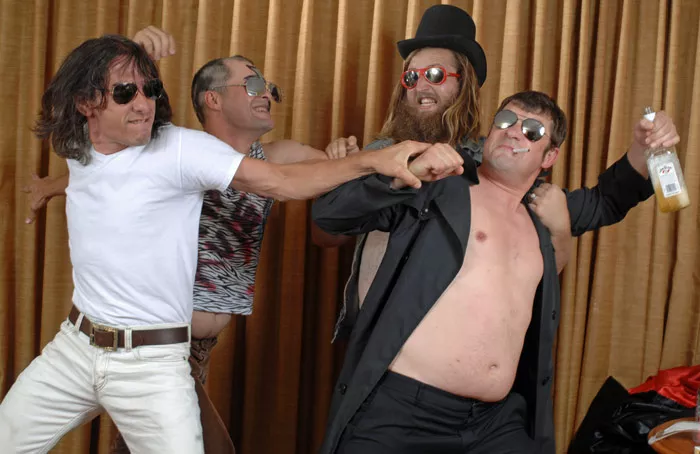 Courtesy
The Spits


The Spits | Friday | 9:15 p.m.
As Keith Marlowe of Noisey said of the Spits last year: "If you live in a place where the Spits never play, move immediately. It's clear that your city sucks." San Antonio has had the debauched distinction of hosting the Spits almost annually since the Kalamazoo quartet first hit the road 20 years back, and their place on the Paper Tiger bill feels like a punk stamp of approval.
There's a relentless efficiency to the band that seems to defy logic: cranking out record after record of slightly tweaked two-minute punk anthems and taking their van across the country to bash those tracks out. Here's hoping the Paper Tiger, or any SA venue for that matter, can stay that consistent.