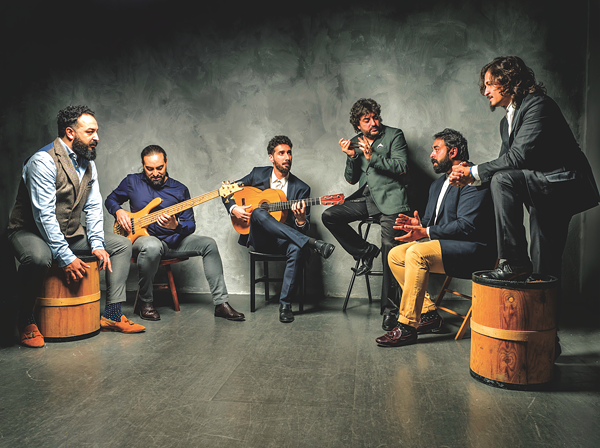 In the 1970s, Paco de Lucía revolutionized the art of flamenco. Along with his virtuosic guitar playing, de Lucía incorporated the Afro-Peruvian sounds of the cajón, and collaborated with musicians as far-ranging as Al Di Meola, Chick Corea and Carlos Santana. On Friday, longtime de Lucía collaborator and producer Javier Limón will reassemble the band that toured with the guitar master during the last 10 years of his life for a performance at the Empire.
In May of 2012, de Lucía played his final U.S. tour date at Austin's Riverbend Centre before his untimely death two years later. If you were lucky enough to catch that show, then you're familiar with the magnitude of talent this ensemble boasts, from guitarist Antonio Sánchez (who happens to be de Lucía's nephew) to vocalist David de Jacoba and dancer Farruco (the brother of the great flamenco dancer Farruquito).
Beyond a mere tribute band, the Paco de Lucía Project honors the legacy of this musical genius while blazing a new trail for the future of flamenco.
$29-$99, Friday, November 10, 7:30pm, Charline McCombs Empire Theatre, 226 N. St. Mary's St., (210) 226-3333, artssa.org.