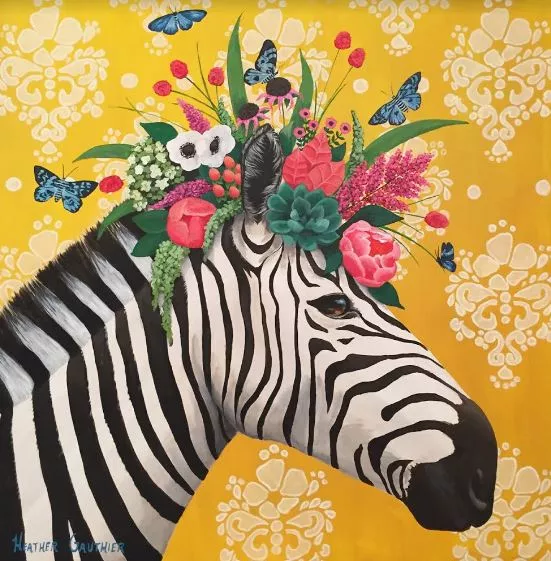 What is a human anyway — but a fantastic beast? AnArte's upcoming solo exhibition from San Antonio-based artist Heather Gauthier, despite its firm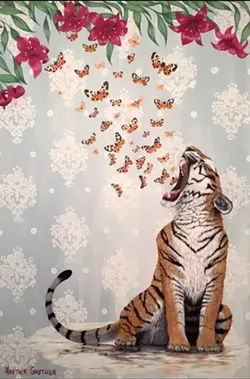 grounding in uncomplicated whimsy and interior-inspired patterns/tropes, seems to beg this question. Her works in this exhibit, as she explains in her artist's statement, depict "civilized beasts," like "elephants who love pastries, animals who arrange flowers, and creatures who collect China." These classic-style portraits are hallmarked by bold and striking colors, precocious personalities, and, above all, pure joy and pleasure in beauty. "In the end," Gauthier explains, "it's all about aesthetics, and [she is] satisfied with a painting when it looks beautiful." From the taste we've gotten of this show so far, it seems Gauthier has quite a lot to be satisfied about.
Free, opening reception 6-8pm Wed, Jul. 12, on view noon-5pm Tue-Sat through Jul. 31, AnArte Gallery, 7959 Broadway, Suite 404, (210) 803-1515, anartegallery09.com.