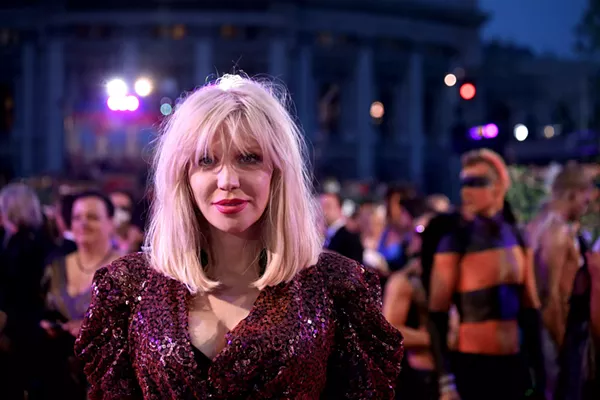 Via Wikipedia
Courtney Love in 2014
The weekend of May 8-10 will be an extraordinary three days for the sloppy, bangs-featured, shoulder-length mop. With
Ariel Pink
repping the 'doo on Sunday, one of the originators of the style, Courtney Love, kicks off the weekend with a solo performance.
Love came to prominence in the '90s at the front of LA grunge quartet Hole, though you may know her for her loving trainwreck of a marriage to Kurt Cobain. Tickets go
on sale
on Friday.
Other recently announced shows include Ben Kweller (June 5), Grupo Fantasma (May 9) and Lee Fields (April 23).