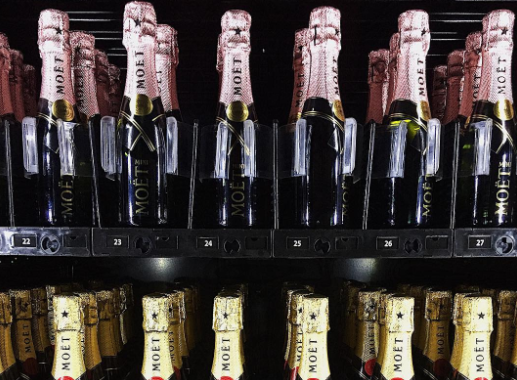 Getting boozy just got easier for Paramour Bar patrons.
The roof-top bar now allows patrons to purchase a personal bottle of Moët & Chandon Champagne from a vending machine, the first in Texas
according to KENS 5
. Bubbly drinkers have their choice between Moët & Chandon Impérial or Moët & Chandon Rosé Impérial. Or both, we're not judging.
"Champagne has always been at the center of our beverage program, we believe it's the symbol of celebration and new life, and we want people to celebrate everything and anything here at Paramour," said Misael Gonzalez, the bar's wine and Champagne director.
The drink is kept cool at 38 degrees for the perfect drinking experience. All you have to do is purchase a gold coin from your bartender or waitress, insert the coin into the machine and toast the night away.