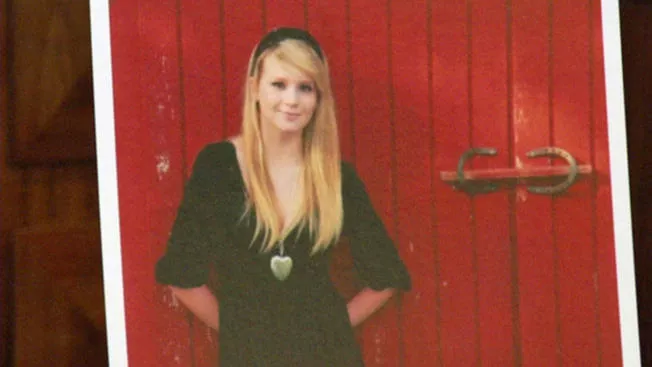 Courtesy
The body of Julie Mott, 25, was stolen from a San Antonio funeral home on August 15, 2015.
The parents of the 25-year-old woman whose body went missing from a San Antonio funeral home have been awarded $8 million over the funeral home's negligence.
In 2015, after Julie Mott died of complications from cystic fibrosis, her parents Sharlotte and Timothy Mott contracted Mission Park Funeral Chapels & Cemeteries for their daughter's funeral services.
Julie's memorial service was held at the funeral home on August 15, 2015. But the following day, before she was to be cremated, funeral home employees discovered her body was missing.
Her body has never been found. The civil lawsuit between the Mott family and the funeral home was heard in court over the last three of weeks, and on February 13, the jury found the funeral home (owned by Kristin and Robert "Dick" Tips) had been negligent when they lost Julie's body.
The Motts accused the Tips of failing to secure their funeral homes, alleging outside contractors had unrestricted access to the building and that the lack of security might explain how their daughter's body went missing.
The Tips had denied responsibility for the incident, instead attempting to place the blame on Julie's ex-boyfriend Bill Wilburn — but the jury determined Wilburn had not stolen the body in order to keep her from being cremated.
At one point in the trial, the focus shifted to a third-party employee, Nicholas Moreno, who was accused of satanism. Moreno worked for Beyer & Beitel Mortuary Services, the company that handles embalming for Mission Park, and was criticized for having "satanic" or "demonic" images on his Facebook page, raising suspicion against him and whether he was involved in the disappearance.
But Moreno was never in contact with Mott, according to his boss, who testified in the case, and the images on his Facebook had to do with the music he likes and plays in his band, the
San Antonio Express-News
reported.
The Motts were each awarded $1.5 million for mental anguish already suffered, and an additional $2.5 million for mental anguish they'll likely continue to suffer. The trial did not provide answers about Julie's disappearance, nor did it lead to the recovery of her remains.
Stay on top of San Antonio news and views. Sign up for our Weekly Headlines Newsletter.