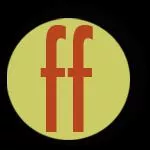 Being alone is not being lonely necessarily. Interesting here, with that in mind, that this is seen through the lens of the narrator -- befuddled and gloomy. But we don't really know anything at all about the old man. And we don't need to. Send in your flash fiction of about 500 words (shorter is definitely encouraged and I will accept longer work of up to 800 words but anything longer can't be printed in the best-of, which comes out at the end of the month in print):
flashfiction@sacurrent.com
.
Always feel free to email me with any questions, comments or concerns (or just to say hello).
—Lyle Rosdahl
Pasta by Guy de Truc
He sits there alone in his booth, eating his spaghetti and meat sauce. Alone.
There's a high probability he's a widower: I would have expected a man who never married by the age of this artifact to carry himself somewhat less well. Bear in mind, this restaurant has been around for damn near thirty years, so there's also a good chance that this 70-odd-year old man has probably been coming here since he was forty, since he was probably married, his body carrying on the habits of a previous life.
The Sprite never works. A forest green and maroon palette; nameless big bands on repeat known only to an immigrant who opened an American dream, only to watch it slowly slip from memory as America brushed its teeth; this place is just as much a reliquary as its sole customer. Tom polishes a twenty-year old wine glass with a maroon linen at my side. My elbow is in a puddle of what I hope is condensation as I lean on the bar. I like it here though. The disingenuous sharp edges, industrial circles and nouveau fonts of other cafeterias are starting to wear on my nerves.
And that dish. I came here to breathe life into history. To make that picatta pop like it did on the opening day, to reverse the damage done to the scallopini through years of cost-effective bulk-distributors. It was like restoring a tired painting, reconstructing the corners cut over a life of hard times, rejuvenating the fatigue lines of expectations. But this man. He orders parboiled pasta and five minutes of simmering water with a scoop of sauce that is prepared in weekly batches.
Now you have the clear picture; at least as clear a picture based on suppositions can be. An old man is sitting in an old booth in an old restaurant eating his old dish, alone. No loved ones sitting across from him. No place else he even needs to be; there's no hurry to be found on his countenance. Another man in his situation might be found finding escape, going to new places, seeing new people even if he's not actually meeting them. At the very least he could be drowning his loneliness in some bar, accompanied by a caterwauling jukebox and others like him.
It's just him, and the pasta. The plainest pasta in the world. I felt a little mix of guilt and sympathy as I thought, "This man is already dead."
The old man never would let me touch his bread recipe, though.
---
Lyle Rosdahl, a writer living in San Antonio, edits the flash fiction blog & best of in print for the Current. He created, facilitates and participates in Postcard Fiction Collaborative, a monthly flash fiction response to a photo. You can see more of his work, including photos, paintings and writing, at lylerosdahl.com.
Send your flash to flashfiction@sacurrent.com.