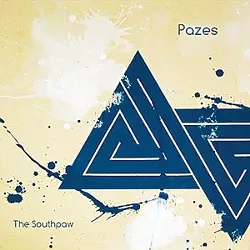 Pazes: The Southpaw EP
Label:
Exponential Records
Release Date:
2011-02-16
Rated:
NONE
Genre:
Recording
Delivered by Pazes (aka Lucas Febraro of Brasilia, Brazil), The Southpaw EP is a moment of hybrid electronic elegance. Or maybe a tripped-out afternoon nap. The alternative bossa nova and Febraro's mournful vocals are obvious on the opener "Evaporar," a melancholy ballad driven by Latin acoustic guitar. But make no mistake, except for the bossa in "Evaporar" and "Dormir," the mood in this EP is all indie rock. "Etacarinae" ripples with spectral synth flourishes and a hypnotic bell theme that never ends, yet never annoys. South's greatest moment is "Untitled," a syrupy pop number with no vocals that balances perfectly between the smile and the tear. The SP-33 remix of "Dormir" closes the album, and the revisit sounds heavy and haunting — as if the listener is fading out of a delightful dream and into a nightmare — but is right at home in the release's sonic fabric.
Which brings us to the problem with South. A record of such quality shouldn't be 15 minutes and change. Like the aforementioned nap, it's a pleasurable, refreshing escape. But it's over too soon.
The Southpaw EP is available at antipop.net.