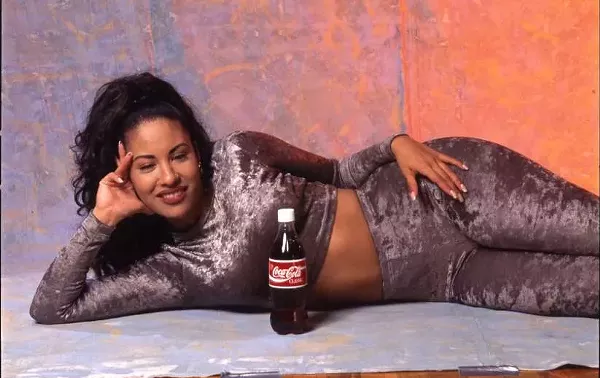 Courtesy Of National Museum Of American History, Archives Center, The Sosa, Bromley, Aguilar & Associates advertising firm, San Antonio, Photo by Al Rendon, 1994
Hold up! Rare and unpublished photos of Selena Quintanilla have been put on display at the National Museum of American History in Washington D.C. as part of their "American Enterprise" exhibit.

As advertising in the U.S. shifted from mass-marketing to target-marketing from the 1950s to the 1970s, Coca-Cola hit up the queen of tejano to do some marketing photos specifically to hit the Latin communities who worshipped her (and still do, anything for Selenas!).
On Tuesday, September 12, as part of the museum's exhibition, photos of the singer serving some serious 90s pop star realness were made available to remind America that no one slayed a look quite like this Latina.

Peep the photos below: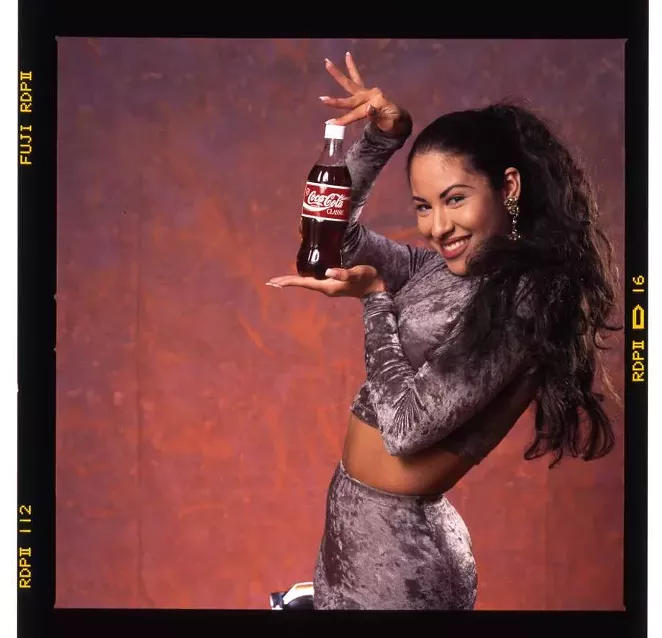 Courtesy Of National Museum Of American History, Archives Center, The Sosa, Bromley, Aguilar & Associates advertising firm, San Antonio, Photo by Al Rendon, 1994