In 1962, Dan Guerrero arrived in New York City eager to break into the world of show business. Decades before Latinos were projected to become the largest minority group in the U.S., Guerrero was often the lone Mexican American auditioning for roles on and off Broadway. The son of Chicano music icon Lalo Guerrero, he began working as a theatrical agent before establishing himself as a successful film and television producer. He is arguably best known for his credits on the groundbreaking
El Show de Paul Rodriguez
, which aired on Univision from 1990 until 1993. In 2004, Guerrero, then 65 years old, premiered his one-man show
¡Gaytino!
at a Los Angeles community theater.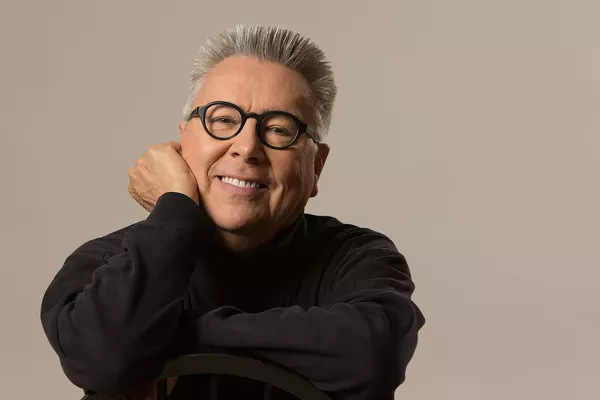 Weaving together the history of both LGBT and Mexican Americans, the 90-minute performance features Guerrero as he navigates his identity as a gay Latino from early childhood to the present day. A work in progress at the time of its premiere, the show has since been performed at venues around the country, including The Kennedy Center's Terrace Theatre. "It has evolved and changed with the times and matured just as I have all these years," Guerrero recently explained to the
Current
. "I'm not the same person I was 10 years ago. San Antonio is really getting a new version of it — the whole tone is different." As a precursor to Friday's production, Guerrero will offer a free talk, "Activism and the Arts: A Life Journey," at the Esperanza.
Activism and the Arts: A Life Journey: free, 7pm Wed, Jul. 26, Esperanza Peace and Justice Center, 922 San Pedro Ave., (210) 228-0201, esperanzacenter.org; ¡Gaytino!: $10-$25, 8pm Fri, Jul. 28, Guadalupe Theater, 1301 Guadalupe St., (210) 271-3151, guadalupeculturalarts.org.