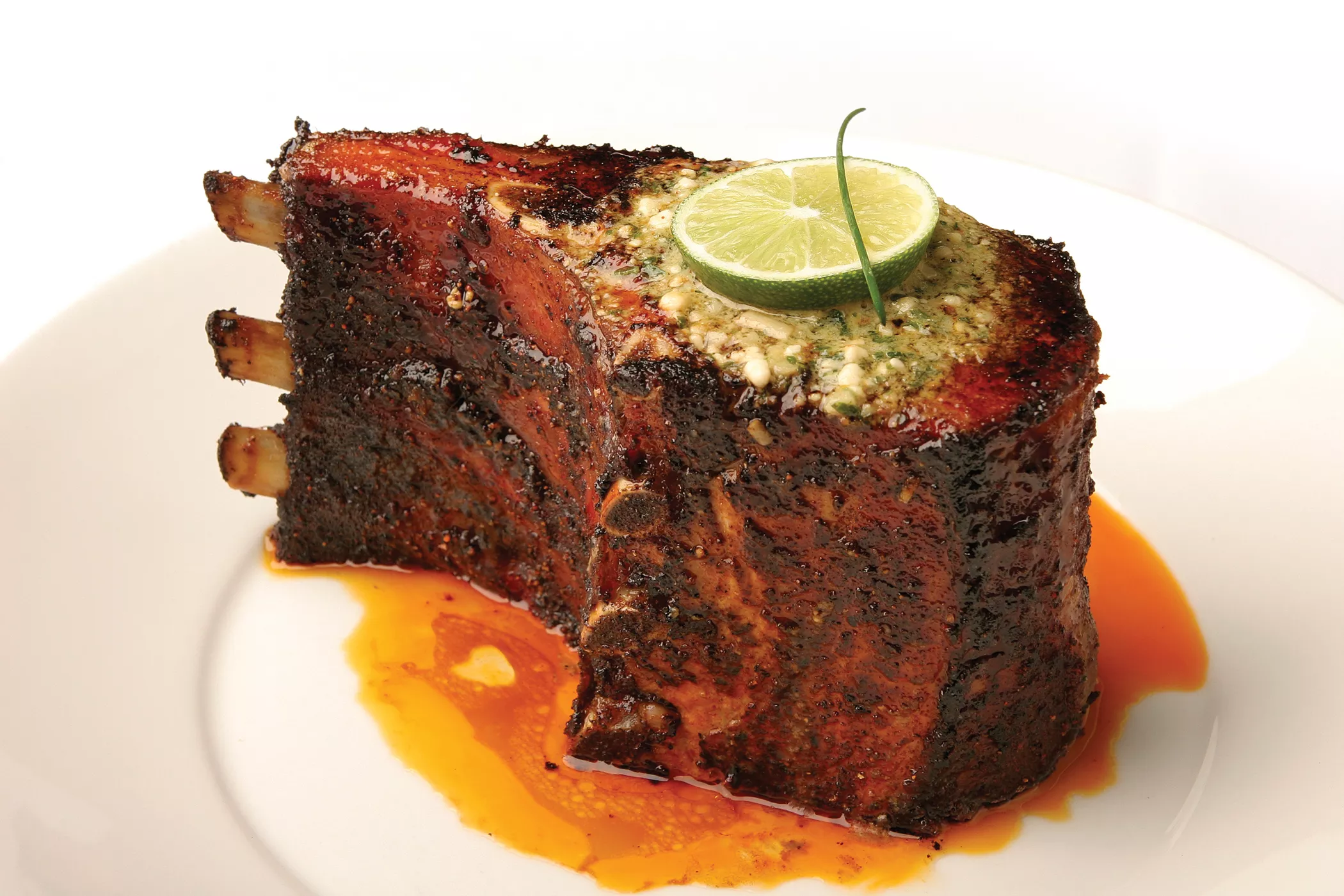 Perry's Famous Pork Chop is dried, cured and roasted, then caramelized and topped with Perry's signature herb-garlic butter. (Courtesy)
Get ready to line up outside Perry's Steakhouse & Grille (15900 La Cantera Parkway, Suite 22200) this Friday, October 18. The Houston-based chain will offer it's famous pork chop for 79 cents during Flashback Friday to honor the opening of the first Perry's meat market in 1979.
The first 100 hungry, hungry pork chop fans can opt for the 79 cent pork chop between 11 a.m. and 4 p.m. but should note that the last Flashback Friday at La Cantera witnessed all 100 pork chops ordered in approximately 15 minutes. Also, guests most be 12 or older to order the Flinstonian chop.