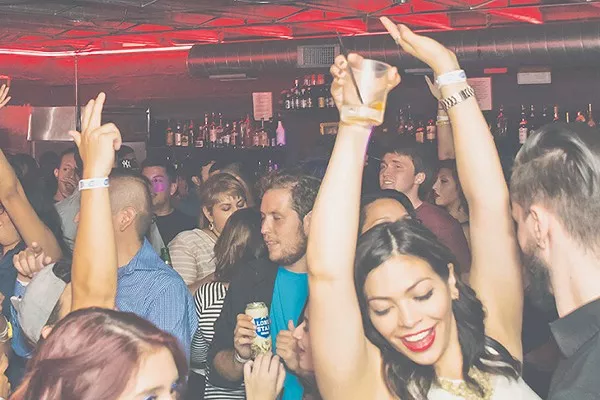 *Insert rap horn here*
The Phantom Room
, the Strip's dose of trap and hip-hop is coming back this Friday night.
Opened by Joey Cano and Danny Delgado in mid-2015, Phantom Room suffered a major fire on the morning of November 16, 2016. Though the fire was an electrical issue from years of remodeling on a 100-year-old building, Strip fans at first considered it
sabotage from neighboring
developers. Still Cano and Delgado, set out to salvage their corner of Mulberry and Grayson with new electrical, plumbing and bathrooms.
The stage room and back deck were destroyed in the fire, the area has been turned into a spacious beer garden with cans and bottles of local, imported and domestic brews complete with lots of seating and stone fire pits, per Cano. A converted storage container may be added in the future to offer beers on tap.
Friday's resurrection as he put it will feature house DJs from yesteryear including Rollin Roland, DJ lzr_cat and Isaac Guitron.
"Phantom Room was my first bar, and my brainchild. I approached Danny with it almost four years ago because no one catered to hip-hop and trap at the time. It wasn't that prevalent, especially on The Strip," Cano said. "We had to get our ducks in a row with the city [to bring back the bar], and as a first time, there were a lot of pit falls and learning curves."
Regardless, the party starts up again this Friday at 9 p.m. to the public. A soft opening will be held Thursday. It's going to be lit.
$5, 2106 N. St. Mary's St.