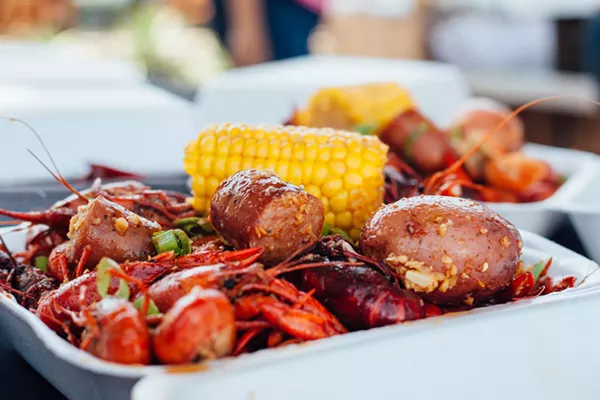 If you've been waiting for Pinch Boil House to open a location since their first pop-ups in early 2016, the time has come.
The shop will open its doors Friday, September 8 at 11 a.m. with a limited menu of Southeast Asian fare. The restaurant will roll in with their full menu the following week. Opening hours will be 11 a.m. to 10 p.m. Monday through Saturday with free Rand garage parking for two hours after 5 p.m. on weeknights and free parking anytime on weekends. Pinch will not open Sunday.
Pinch Boil House and Bia Bar is the brainchild of friends Andrew Ho and Sean Wen. Expect the menu to feature seafood boils of shrimp, crab, and seasonal crawfish smothered in Pinch's signature garlic butter, Vietnamese-style banh mis and more. The Bia Bar portion will feature an intimate bar setting and a beer list filled with Southeast Asian flavors and aromatics like lemongrass.
124 N. Main Ave.