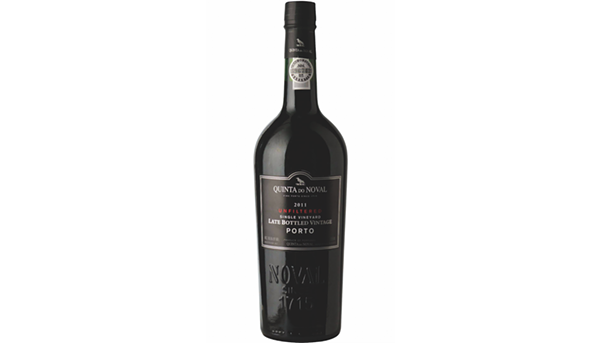 Courtesy of Quinta Do Noval
Port has an image problem. Part of it has to do with the popular vision of who actually consumes this robust, fortified wine from Portugal's Douro Valley: fusty old farts in fraying tweeds. Or maybe fussy old biddies straight out of Dickens.
Then there's a taste issue: it's all cloyingly sweet. (Fake news, but that's the way it goes.)
And a cost issue: It's prohibitively expensive (or suspiciously cheap).
And a provenance problem: Where is Portugal, again — and who ever heard of grapes with names like touriga franca and tinta amarela?
Not to mention the fact that, though Port production is traditionally limited to a specifically defined region of Portugal, similar wines, often bearing the same name, are made in places as far-flung as California and Texas. Imitation, in this case, is rarely the sincerest form of flattery. No wonder folks are confused.
So, here's a quick tutorial. Though there are white and, yes, even pink Ports, the vast majority of production is steadfastly red and is derived from up to 52 (!) grapes mostly indigenous to Portugal. Conjuring up "I Love Lucy," traditional production still involves choreographed foot-stomping in large, open-top granite lagares, in which the juice further ferments under a cap of skins. To stop the fermentation in its tracks, a young, high-proof grape brandy is then added to the mix, which is allowed to mature until the following spring, at which time it's sent down the Douro River to aging facilities called lodges on the Atlantic coast.
It's at these venerable Port houses, many bearing English names, that the decision is made determining the further course the wine will take. In outstanding years, a "vintage" can be declared, usually by common accord of the major producers (these are the wines, meant to age decades in the bottle, that deservedly drive the impression of Port being pricey). But most production goes into fresh and fruity ruby Port, aged for about three years, and the nuttier and generally sweeter tawny Port, which sees longer ageing in wood, a practice that leads to its distinctive color. An additional category is LBV ruby Port. The term stands for late bottled vintage, meaning the wine, from a single vintage, has spent more time (say four to six years) in barrel before bottling. It's the undisputed, bang-for-the-buck winner in the category and a personal favorite.
But enough of this — where to taste the stuff, no shabby tweeds or roaring fires required? Most restaurants with a good wine list will offer a Port in the dessert wine section; the selections are sometimes dutiful, as not everybody has gotten the message that Port can be cool. But they can also be thoughtful, giving patrons the chance to find a favorite at a by-the-glass price. Biga is a good example. The list favors tawnies from Warre's and Graham's in 10-year and 20-year designations and at prices from $9 to $19 per glass. The one ruby Port, Fonseca's Bin 27 Reserve, clocks in at $10. Think pairing with Chef Auden's sticky toffee pudding — or just forget dessert and have the wine instead.
But Port doesn't have to be the wind-down to an indulgent dinner. A small glass of Quinta do Noval 2009 LBV single vineyard ruby Port will set you back $6 at Pearl's High Street Wine Company. Fresh and lively, with dark plum plus a little caramel and coffee, it's perfect for a broody winter afternoon. For seasonal pouring with abandon, High Street also offers a Warre's 2011 Vintage Port in a 1.5 liter format for only $120 to take home. An impressive selection of rubies, tawnies and LBVs is also available at Saglimbeni Fine Wines — where you'll find a bin of vintage-dated Ports at least as old as 1950. The price on this last one? $600.00. I won't be tasting this one either.
But wait — there's more: Port has long been a cocktail ingredient, especially in its once-favored setting, England. Enigmatically called the Coffee Cocktail (though there's no coffee in it), one venerable potion includes Cognac, tawny Port, sugar, bitters and a whole egg. After a lot of shaking, nutmeg is shaved on top. Simpler, and clearly of this country, is the New York Sour, a blend of 2 ounces bourbon, 3/4 ounce each of lemon juice and simple syrup, and two dashes of bitters, all shaken and poured over ice; four ruby Port bar spoons are then carefully poured on top to complete a drink that's visually stunning and a crowd-pleaser to boot.
At Dorcol Distilling Co. on South Flores street, a drink called the Strawberry Port Cake, using the distillery's signature apricot rakia (a clear brandy), has been on the bar menu from day one, now four years and counting. The Modernist on Grayson has been open only a few months, but that didn't stop me from asking veteran bartenders/owners Gerry Shirley and Olaf Harmel to come up with a couple of new Port drinks. Shirley's started with a 10-year tawny Port and included coffee liqueur, rum, Lillet Rosé and maraschino; Harmel's began with blackberries, a VSOP Cognac, two apricot liqueurs, a squeeze of lemon … and ended with ruby Port drizzled on top. "It's a play on sangria," said Harmel. Both guys promised they'd remember their drink in case anyone asked. Put their feet to the (roaring) fire.
So many restaurants, so little time. Find out the latest San Antonio dining news with our Flavor Friday Newsletter.