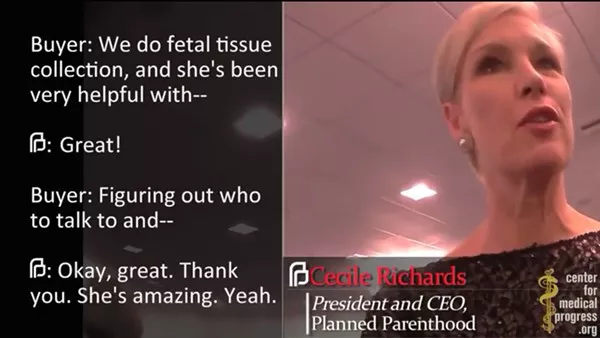 Remember those undercover, heavily edited videos that purports to show Planned Parenthood executives selling fetal tissue?
The one's the sent Texas and the country's right-wing politicians into a fervor that sparked Congressional hearings?
Well, now, Planned Parenthood is suing the group behind the videos, The Center for Medical Progress.
Buzzfeed reports Planned Parenthood filed a racketeering lawsuit
against the group, calling it a "a complex criminal enterprise conceived and executed by anti-abortion extremists."
Center for Medical Progress founder David Daleiden, who is named in the lawsuit, says he is ready for a fight.
You can
read the entire lawsuit over at Buzzfeed
.