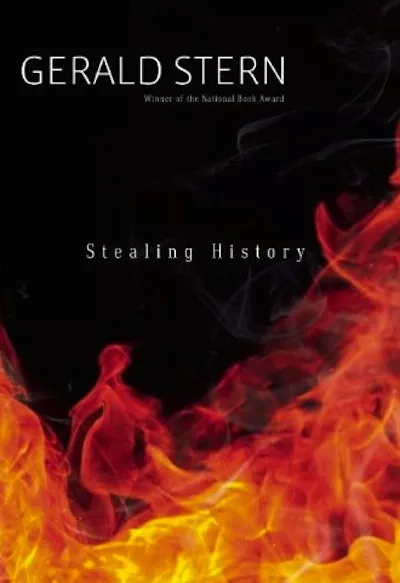 Trinity University Press presents Dean Young and Gerald Stern discussing the interaction of poetry, politics, nation, and identity in the National Poetry Month event "The Poet and Society," Tuesday April 17 at the Pearl Stable. Inspired by André Breton, Paul Éluard, and other French Surrealists, Dean Young is the author of Fall Higher and The Art of Recklessness. Another work, Elegy on Toy Piano (2005), was a finalist for the Pulitzer Prize in Poetry. Gerald Stern was awarded the 1998 National Book Award for This Time: New and Selected Poems and received the Wallace Stevens Award from the Academy of American Poets in 2005. Stern was Poet Laureate of New Jersey from 2000 to 2002.
The following is a selection from Stern's 2012 prose and poetry collection Stealing History.
My Dear
This I learned from Angela, a fawn's
ass has to be clean or he won't shit,
and if there is no mother to lick him, you have
to use toilet paper, lovingly, this way
you become his mother, you get to name him
and get to find him on Johnson Road, a '74
Mercury heating up beside him, the owner
in tears, and you, the mother, consoling him
as you both drag the body into the woods
which keeps you calm although your hands are shaking
and you are breathing hard from pushing the one
remaining leg into the ground without
disturbing the bloated stomach or the nose
that wants to stick out of the leaves nor do you
lower the shovel and flatten the ground
for you have babied the universe and you walk
with fear – or care – you walk with care – and wipe
your face with dirt and kiss the murderer.
– Gerald Stern
Free; 7:30-9pm,Tuesday April 17, Dean Young and Gerald Stern in Conversation, Pearl Stable 312 Pearl Pkwy (Bldg 3), (210) 212-9539, atpearl.com. To see a calendar of all National Poetry Month events in San Antonio, go to npmsa2012.com.