Police are asking for help to identify the suspect who shot at a car in South Side San Antonio, killing a 3-year-old boy in the backseat.
The motive for the gunshot, which killed Rene Blancas Jr. a few days before his fourth birthday, is believed to be road rage. The shooter pulled up behind the Blancas' car, and fired a single gunshot, which went through the trunk and struck Rene in the head. The incident occurred at approximately 11:30 p.m. on Nov. 4 near the intersection of New Laredo Highway and Briggs Avenue.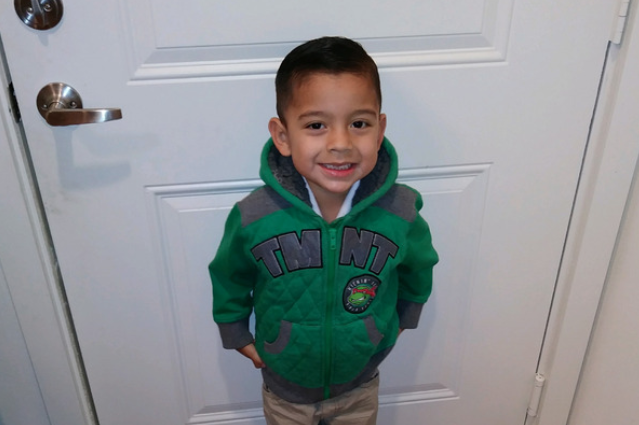 SAPD
Rene Blancas Jr.
"The heartless reaction of the alleged perpetrator prevented a young boy from living to see his fourth birthday. There is no words to describe the agony and devastation his family is enduring because of this inexcusable occurrence," Councilman Rey Saldaña said in a press release after the incident.
Witnesses told police the suspect fled in a 2006 beige or gold Honda Civic with a tint eyebrow (a dark tinted strip at the top of the front windshield). San Antonio Police Department released a police sketch of the suspect, and are asking anyone who recognizes the man or the vehicle to contact Homicide Detectives at (210) 207-7635 or Crime Stoppers at (210) 224-7867.
SAPD
Police are looking for a beige or gold car similar to this model.
"Though [Rene's family] may feel inconsolable and desperately seeking an explanation for their tragic loss, I continue to keep them in my prayers," Saldaña said in a statement. "I hope our community can aid them during this moment of need and I urge anyone with information about the shooting incident to come forward and contact the San Antonio Police Department."