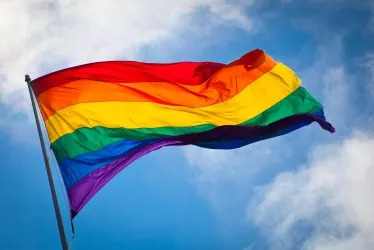 A
new University of Texas/Texas Tribune poll out today
shows Texans' attitudes toward gay marriage and abortion a bit more nuanced than just 'for' or 'against.'
Pollsters conducted an internet survey of 1,200 registered voters between October 10 and 19.
Numbers show that more than 60 percent support some kind of union between gay and lesbian couples. When specifically asked if gay or lesbian couples should be allowed to marry, 47 percent of respondents said 'no' and 42 percent said 'yes.' Interestingly, when asked if gay marriage or civil unions should be allowed between gay or lesbian couples, 39 percent supported gay marriage and 28 percent supported civil unions, while 25 percent would not support either kind of union at all.
This trend mirrors what the last few UT/TT polls have revealed.
Since 2009
, the polls show a slow and steady decline of opposition to gay marriage in Texas, with a slight uptick in support for gay marriage.
The Texas Constitution bans same-sex marriage after an amendment was passed in 2005. A federal district judge in San Antonio found the ban to be unconstitutional earlier this year, and after Attorney General Greg Abbott appealed the decision, the case is now in the hands of the U.S. Fifth Circuit Court of Appeals. Oral arguments will take place in January, though plaintiffs were hoping for a November hearing date, as one of the couples is expecting a baby in March.
The new poll also shows that Texans believe women should be able to obtain an abortion if rape or incest has occurred, if the pregnant mother's health is in danger or if the baby could have a birth defect. Support for a women's right to an abortion declines, however, when asked if it should be an option if a woman cannot afford to have another child, if she is "unwilling to marry" or if she's married but doesn't want more children.
"These results suggest that most Texans, by a signifiant margin, want abortion to be an option for women facing crises like rape, incest and life-threatening circumstance related to a pregnancy," Jim Henson with the Texas Politics Project at UT-Austin, told the Texas Tribune's Ross Ramsey. "But opinion becomes much more divided, largely on a partisan basis, when the question turns to women exercising choices related to their life circumstances."
Texas' restrictive abortion law is also tied up in court at the moment. Clinics expected to close because they didn't meet the expensive ambulatory surgical center standards that essentially require them to operate as mini-hospitals were given relief earlier this month when the Supreme Court of the United States stepped in to block that part of law from taking effect while the Fifth Circuit considered an appeal of the case.
Abbott, who is running for Texas governor, has made it clear throughout his campaign that he does not believe a woman has a right to an abortion in the cases of rape or incest.