Page 10 of 11
Greg Webb / IAEA
As arctic ice melts because of global warming, more methane is being released into the atmosphere.
Methane and arctic warming's global impacts
We all know that carbon emissions from the burning of fossil fuels are a huge threat to climate stability. But there's another giant threat out there that hasn't made much news.
The arctic ice sheets, which are rapidly melting in some areas, contain massive amounts of methane — a greenhouse gas that's way worse than carbon dioxide. And, as the ice recedes, that methane is getting released into the atmosphere.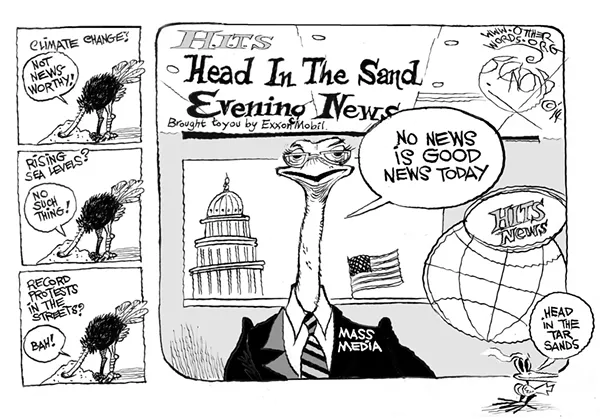 Dahr Jamail, writing in Truthout, notes that all of our predictions about the pace of global warming and its impacts might have to be re-evaluated in the wake of revelations about methane releases.
"A 2013 study, published in Nature, reported that a 50-gigaton 'burp' of methane is 'highly possible at any time.'" As Jamail clarified, "That would be the equivalent of at least 1,000 gigatons of carbon dioxide," noting that, since 1850, humans have released a total of about 1,475 gigatons in carbon dioxide. A massive, sudden change in methane levels could, in turn, lead to temperature increases of four to six degrees Celsius in just one or two decades — a rapid rate of climate change to which human agriculture, and ecosystems more generally, could not readily adapt.
A huge story? Apparently not. The major news media have written at length about the geopolitics of the arctic region, but there's been very little mention of the methane monster.