Page 2 of 11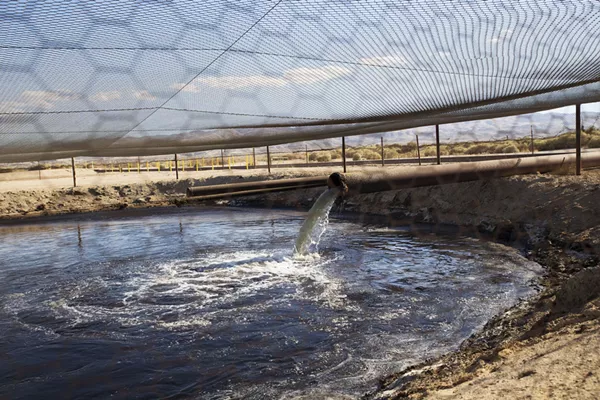 arah Craig/Faces of Fracking
Fracking fluid and other drilling wastes are dumped into an unlined pit located right up against the Petroleum Highway in Kern County, California.
Oil industry illegally dumps fracking wastewater
Fracking, which involves pumping high-pressure water and chemicals into rock formations to free up oil and natural gas, has been a huge issue nationwide. But there's been little discussion of one of the side effects: the contamination of aquifers.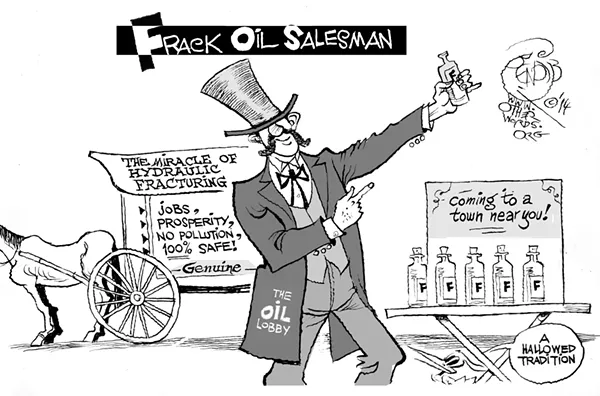 The Center for Biological Diversity reported in 2014 that oil companies had dumped almost 3 billion gallons of fracking wastewater into California's underground water supply. Since the companies refuse to say what chemicals they use in the process, nobody knows exactly what the level of contamination is. But wells that supply drinking water near where the fracking waste was dumped tested high in arsenic, thallium and nitrates.
In May 2015, the Los Angeles Times ran a front-page feature on Central Valley crops irrigated with treated oil field water; however, the Los Angeles Times report made no mention of the Center for Biological Diversity's findings regarding fracking wastewater contamination.