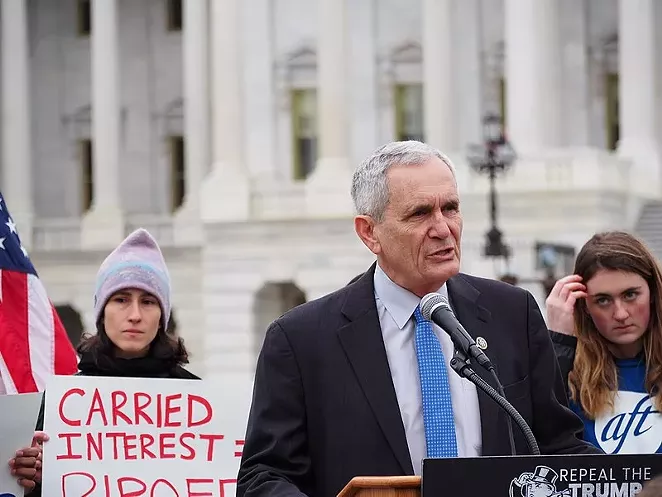 Wikimedia Commons
U.S. Rep. Lloyd Doggett will be in San Antonio Monday to discuss proposed cuts to SNAP.
Proposed cuts to the
Supplemental Nutritional Assistance Program
(SNAP) would leave an estimated 10,000 Bexar County residents without food assistance, according to estimates from
U.S. Rep. Lloyd Doggett
's office.
The farm bill championed by the Trump administration and GOP lawmakers would slash $20 billion from SNAP over the next 10 years. Along with tougher work requirements, it would rein in provisions that let the state offer SNAP — formerly food stamps — to Texans earning slightly above the federal poverty line.
"These cruel cuts hurt those most in need," said Doggett, a Democrat who will be in San Antonio Monday to discuss the bill. "I have seen personally the invaluable work of the
San Antonio Food Bank
and the
Presa Community Center
in battling food insecurity for so many in our community."
Texas already requires SNAP recipients to enroll in a work and training program. However, the bill's "one strike and you're out" rule could strip people of benefits for a full year for being underemployed for more than a month.
The farm bill recently passed the House Agriculture Committee on a party-line vote. Democrats maintain it was written behind closed doors without their input.
More than 305,000 Bexar County residents receive SNAP, which includes 158,204 children and 19,294 seniors, according to state records.
Stay on top of San Antonio news and views. Sign up for our Weekly Headlines Newsletter.