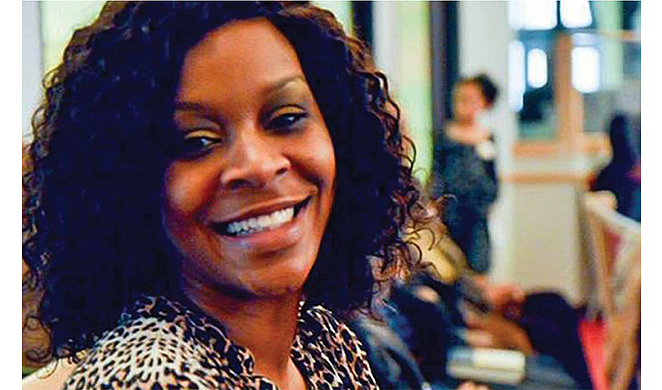 Prosecutors this week
dropped the perjury charge against the state trooper who arrested Sandra Bland, the Chicago woman whose arrest and ultimate suicide in a Texas jail cell two years ago triggered a national discussion around how police treat people of color.
Brian Encinia, the Texas Department of Public Safety trooper
who arrested Bland, was indicted for perjury in January 2016 for allegedly lying about the arrest in his written report. Encinia wrote that he "removed her from the car to conduct a safer traffic investigation." But after reviewing the dashboard-camera footage of the arrest, prosecutors said that statement was false.
A state district judge dropped the charge against Encinia this week after he agreed to give up his law enforcement license.
In March 2016, the Texas Department of Public Safety fired Encinia for his mishandling of the situation, but he remained eligible to work for another police force. Encinia has sworn that he would never seek a job in law enforcement again.
According to Bland family lawyer Cannon Lambert, the deal comes as a shock to the family, who was given no warning about the decision before it was publicly announced.
"You cannot expect communities to feel confident with the system if officers are caught lying in written documents and are not held accountable," Lambert told the
Los Angeles Times.
"The notion that the special prosecutor would make a decision like this in the face of the kind of case this is without communicating with the family is deplorable."
Encinia's attorney Chip Lewis said that the dismissal of the perjury charge was "the right thing to do." Special prosecutors for the case, Pheobe Smith and Chad Dick, called the resolution "the best outcome."
"We understand that this is far from a perfect solution, and that many people will feel that this is an inadequate punishment, while others feel that charges should have never been filed," Smith and Dick said, according to the
LA Times
. "This is a solution that will guarantee that Mr. Encinia will never be a licensed law enforcement officer again."
Bland's arrest and death helped spark a national conversation on police escalation, racial profiling and mental health training for jailers.
Encinia pulled Bland over in Prairie View on July 10, 2015 for failure to use a turn signal. The
dashboard-camera footage
of the arrest went viral. In the video, Encinia asked Bland to get out of her car after refusing to put out her cigarette. When she did not comply, Encinia threatened to drag her out and taser her. It escalated into a physical struggle, with Encinia saying, "I will light you up."
DPS Director Steve McCraw said that he fired Encinia because he mishandled the interaction with Bland.
He accused Encinia
of "failing to remain courteous and tactful," prolonging the traffic stop beyond "the time reasonably necessary," and failing to follow the mandatory rules set in place for police interactions.
Bland was unable to pay the $5,000 bond for her release, and three days after her arrest, she was found hanging in her jail cell. Her family and critics say that the jailers failed to conduct routine checks and put her on suicide watch, despite them knowing her history of mental-health issues. Bland's family ultimately settled a wrongful death lawsuit for $1.9 million in September 2016.
In the wake of the protests over her arrest and death, the Texas Legislature began drafting a bill known as the Sandra Bland Act. According to the
Texas Tribune
, the law, signed June 15, says that county jails should "divert people with mental health and substance abuse issues toward treatment" and make it easier for people with mental-health issues to receive a personal bond. In addition, it mandates that independent investigative agencies are now required to look into all deaths within jails.
Bland's family and critics say that although the
Sandra Bland Act
is a step in the right direction, it
doesn't do nearly enough
to address the kind of police stop that led to Bland's arrest.
The Sandra Bland Act and the charges against former-officer Encinia were some of the last major strands of the Bland case. For some, such as Texas State Rep. Garnet Coleman, it's a disappointing and unsettling resolution that calls for further action.
"I'm sorry to Ms. Bland's family for how poorly Texas has treated their loved one," Coleman told the
Texas Tribune
. "I hope Ms. Bland's family is willing to continue to work with me to make sure that the injustices they continue to suffer do not happen to others."