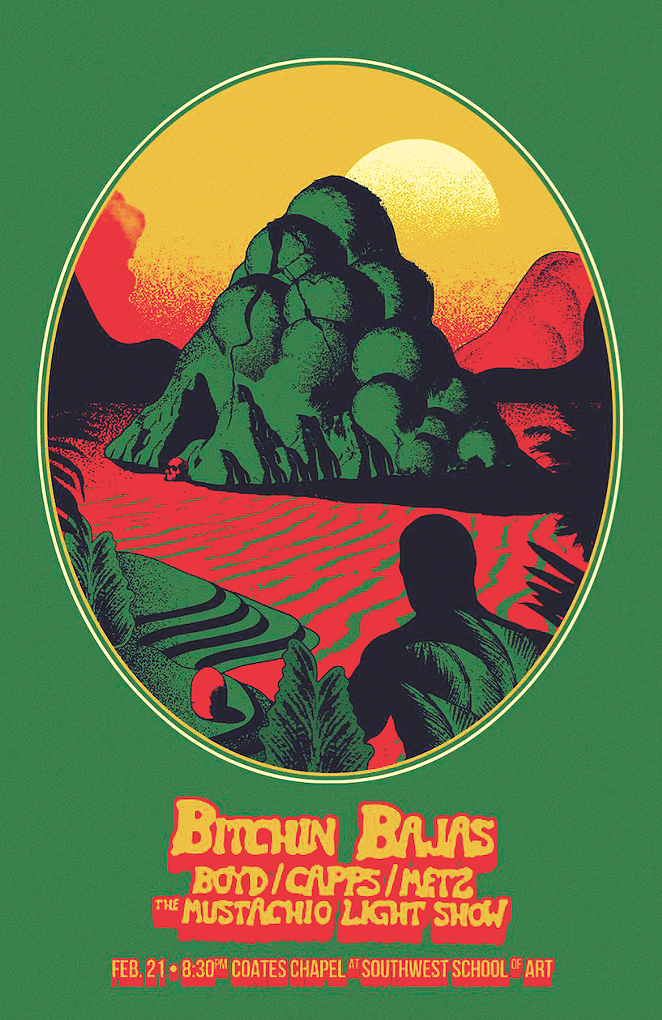 Two and half songs deep into Bitchin' Bajas' psychedelic meditation songs, I'm pretty sure I've crossed over into some other dimension and have met God amidst the swirling keyboard loops and harmonizing static hums. OK, maybe I'm exaggerating a bit. However, this electronic duo from Chicago writes some music that you could meditate to for a long period of time. It's trippy as hell and stretched out across sometimes 17-minute tracks, but the dynamic changes enough for it to not be boring. Brought you by K23, the folks behind last year's psych fest, Psych Del Rio, the show will take place at Coates Chapel at the Southwest School of Art and feature trippy visuals from The Mustachio Light Show.
$11-$13, Wed Feb. 21, 8:30-11:30pm, Southwest School of Art, Coates Chapel, 300 Augusta St., facebook.com/k23gallery.
Get our top picks for the best events in San Antonio every Thursday morning. Sign up for our Events Newsletter.