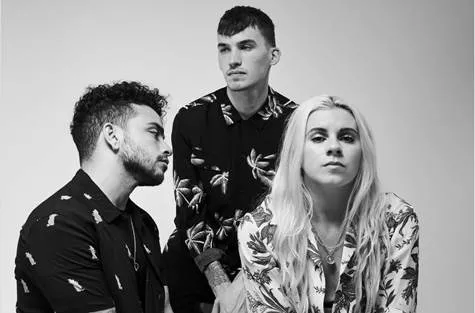 Have the tides turned? Is San Antonio becoming a spot national acts want to hit, even more than places like Houston, Dallas or Austin? Maybe not completely, but it's a telling sign that indie-pop group PVRIS (pronounced Paris) has listed San Antonio as their only Texas stop for their headlining 2018 North American Tour.
The trio's music sounds like if Foals and The XX had a baby. Straight up. It's danceable, electronic, and emotive with sort of dark, echoing vocals that soar between major and minor keys. It's great stuff, and it's not surprising that the group is blowing up as fast as they are catching positive reviews from folks like Rolling Stone and Alternative Press.
The band is kicking off their tour in Atlanta in February and finishing at The Aztec Theatre on Thursday, March 15.

Here's to more bands just coming to San Antonio, y'all.

Pre-sale tickets available (here) Wednesday, November 15, 10am CT – Thursday, November 16, 10pm. On Sale Friday, November 17, 10AM CT.