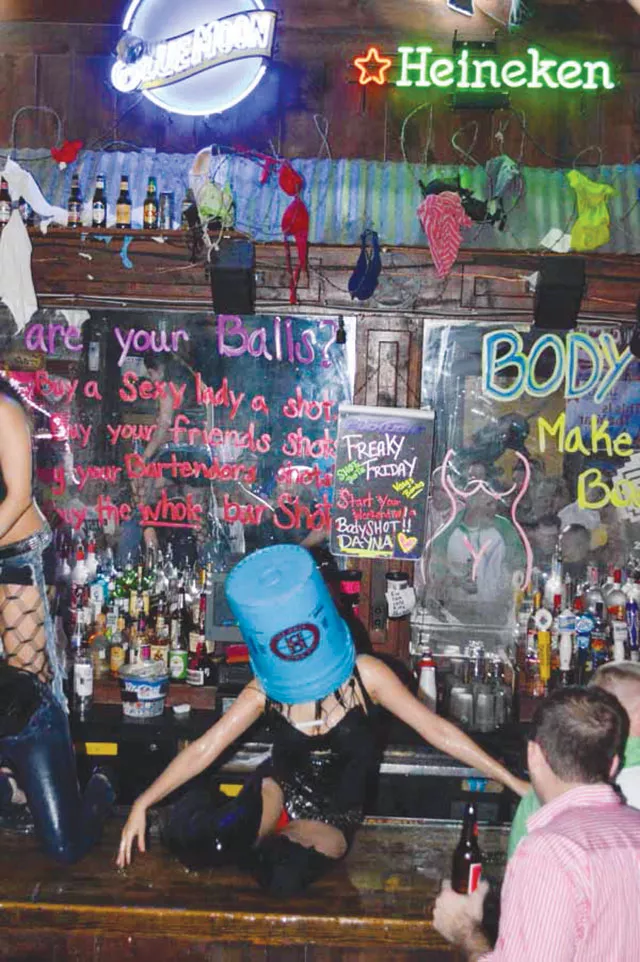 Courtesy photo
Coyote Ugly offers creative ways to forget your ex
Ah, Valentine's Day, a day that can portend different things to different people. More often than not, though, people fall into the following categories come February 14: You love it (i.e., you are a 16-year-old girl with your first boyfriend); you fear it (i.e., you are in a relationship and reading this story without Valentine's Day plans locked down) or you loathe it (i.e., you are single, you hate Love Actually and/or you are more Rick Grimes than Mark).
If you are in the latter two categories, never fear, the Current is here as your own personal Love Line. Read on to see how you can avoid that dreaded doghouse with some under-the-radar Valentine's Day happenings, or for the haters, how you can tell Cupid just where to stick his arrow.
20Nine Restaurant and Wine Bar
225 E Basse
(210) 798-9463
20ninewine.com
Hidden away in the Quarry Market, 20Nine Restaurant and Wine bar impresses with a cozy and romantic atmosphere (dark wood and warm lighting envelopes you as you eat), an amazing wine list (60 wines by the glass and over 300 wines by the bottle) and good food (try the smoked cheese sourdough pizzas for $9). And all this can be had at a price point that won't break the bank. The most expensive thing on the menu is the $34 rib eye.
Even better: All wines are available to-go for 50 percent off their wine list price. Get that meal to-go, throw in your sweetheart's favorite varietal and make it a romantic dinner at home. "Baby, I didn't forget. I was thinking outside the box!"
Sinatra's Cocktail Bar
1846 N Loop 1604 W
(210) 479-9600
sinatras-sa.com
As your night winds down, make sure to heat things up with a few of Sinatra's impressive desserts. And by "impressive," I mean "on fire."
Once all the Valentine's Day dinner folks clear out, you can take in the romantic atmosphere and classy vibe as you enjoy flaming renditions of bananas foster and strawberry shortcake. For those who fear for their eyebrows, the flameless three-layered chocolate mousse cake is a good choice as well.
Coyote Ugly's 7th Annual Bitter Bash
409 E Commerce
(210) 465-8459
coyoteuglysaloon.com
Valentine's Day need not be only for couples. Celebrate singledom (self-imposed or not) at the seventh annual Bitter Bash. A singles' night of sorts, you can fly solo with hopes of meeting that special someone or bring a date and allow the bartenders to break the ice. Themed drinks will be available all night, including $3 Love Bites (for singles), Kissing Booths (for those disgusting couples) and Achy Break Heart Shots in case you want to forget ol' whats-his-face.
For those seeking catharsis (more than likely in an unhealthy way), a shredder will be available if you would like to dispose of your ex's photos permanently. You're on your own when it comes to Facebook pics though.