Ranger Creek Brewing & Distilling
(4834 Whirlwind Drive, 210-775-2099) started brewing beer and distilling whiskey in 2010, producing beers often named after your favorite ice house jukebox joints but offering way more flavor than the average tall boy. The little brewstillery at 35 and 410 turns five on Saturday December 5. From 2 to 6 p.m., they're celebrating in style, hitting replay on five recipes from the past half-decade.
The anniversibeers featured will be their Mesquite Smoked Porter, DOS (Double OPA), Lucky Ol' Sun, Saison Oscura (Dark Saison) and Small Batch Series No. 2 (Texas Farmhouse Ale), but I've made my own list of RC's Greatest Hits. Get your tickets at
drinkrangercreek.com.
Dark Side Of The Hop Black IPA:
Black IPAs defined my drinking year in 2014, many of which came in these Floyd-referencing four-packs. Dark Side Of The Hop blends big coffee and sublime citrus flavors with its understated noir profile, making it the ideal beverage when you settle in for the Dark Side Of The Moon/The Wizard Of Oz experience.
Red Headed Stranger IPA:
Further along the IPA spectrum, the Red Headed Stranger red IPA pays tribute to Texas' most beloved ginger, Willie Nelson. Like him, it's sweet but still sharp, medium-bodied and sophisticated, and very full of dank, resinous, naturally-occurring substances.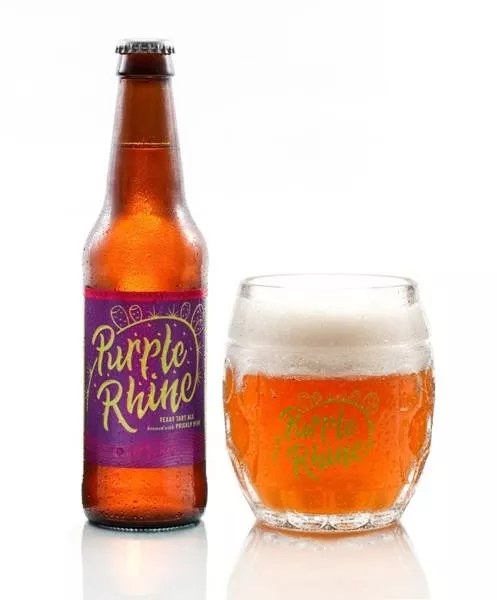 Purple Rhine Berlinerweisse:
My in-laws harvest prickly pears from the hills around their Comfort homestead, which they reduce to syrup for the staggeringly delicious margaritas always present at family gatherings. The Purple Rhine Berlinerweisse is just as delicious (if not quite so bracing), matching the low tart of the berlinerweisse with the sweetness of prickly pear juice and honey. Freaky enough for Prince, safe enough for the whole family.
Sunday Morning Coming Down English Strong Ale:
As championed in the most recent edition of Flavor, this English strong ale is made even stronger by the inclusion of Merit Coffee espresso. Caramel, coffee, alcohol, and chocolate complement each other, as engrossing and storied as the Man In Black himself.
Ranger Creek Oatmeal Pale Ale:
The first RC I ever drank, sitting down at the bar at Boneshaker's (R.I.P.) after relocating from Atlanta in 2012. Smooth, assured, and comforting, I nursed a single pint for a good twenty minutes, gaining confidence in my new city's beer prospects with each sip. Bon anniversaire, Ranger Creek.