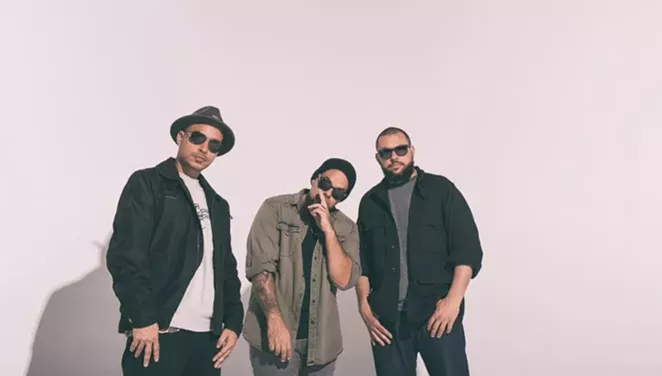 Emerging out of the awkward era of early-aughts rap bands alongside groups like Flobots and Gym Class Heroes, ¡Mayday! would be easy to write off as a gimmick if it wasn't for their actual talent.

The sort-of Hot Topic group out of Miami possess legitimate rhyme skills and noteworthy production, which probably helped get them signed to Strange Music, the independent label owned and operated by rapper Tech N9ne. Their newest track "Airplane Mode," off their upcoming new album Search Party, leans a little bit more in a pop direction which is sort of the opposite of most of the music that comes from Strange Music despite the label's dedication to diversity.

Saturday, August 19, $15-$20, 8pm, Jack's Patio Bar, 3030 Thousand Oaks, jacksbarsa.com.