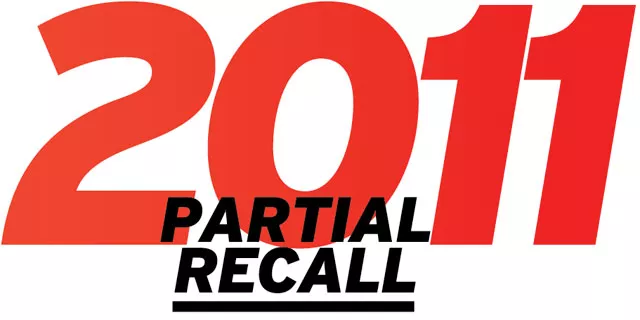 To be sure, downtown needs some love. The most recent U.S. Census data shows residents fled the city center in droves over the past decade. Housing's scarce, storefronts sit empty, and a glut of downtown office space sits dejectedly on the market. To turn the urban core around, Mayor Julián Castro made the "Decade of Downtown" a cornerstone of the SA 2020 plan gleaned from months of community input. The spring announcement promised the end to our tourist-centric approach to development complete with plans for a bona fide central park (re: HemisFair), affordable centralized housing, and a lynchpin grocery store. Hence, 2011 — or, in Castro-speak, the Decade, Year One — was unavoidably one of meetings. The latest report, presented to Council earlier this month, spotlights the size of the challenge. San Antonio's central business district saw a dismal 2 percent growth rate over the past two decades, coming in dead last among major U.S. cities like Houston (119 percent growth), Dallas (94 percent growth), Los Angeles (66 percent growth), or Austin (41 percent growth). "There's no other comparable city that has seen less downtown growth than San Antonio," HR&A consultant John Alschuler told members.
The convention and tourism trade has tried to make amends for displacing locals, drawing 26 million visitors annually and employing over 100,000 locally with an estimated economic impact of $11 billion, Alschuler said. But a theme park does not a city make. San Antonians are aching for something more: places to live, work, and play that stretch beyond the kitschy trappings of the River Walk. Drawing from two public workshops HR&A hosted this year, Alschuler said downtown housing emerged as the "preeminent priority for the development of downtown." Another of HR&A's findings? "We strongly believe that the current pace of investment is not adequate," Alschuler said. A city bond package every five years just isn't going to cut it.
We got more than meetings during Year One; we got promises, too. The city agreed to pony up $55 million for a starter streetcar system connecting each corner of downtown. The major impetus for streetcar, however, came from Bexar County Judge Nelson Wolff, who managed to wrangle $92 million from the county for the plan, while VIA agreed to front an equal amount. And this month, VIA got it's largest-ever federal grant — $15 million — to help build its multimodal transit center on downtown's west end. County and city officials all say they hope the renewed transit system can spark downtown growth while cutting sprawl. And Castro says he's banking on the city's upcoming largest-ever bond pitch — nearly $600 million — which voters will approve or reject come May 2012. Included is $30 million to kick-start redevelopment for HemisFair Park, a project so massive that officials with the HemisFair Park Area Redevelopment Corporation already talk about also needing cash from 2017 and 2022 bond packages. "I don't know if I'd call it pressure, but now we have to produce," Castro said, looking back on the year. "My number one goal is passing the bond issue in May. … Then the downtown that people walked through in 2011 is not going to be the downtown they walk through in 2015 or 2016."