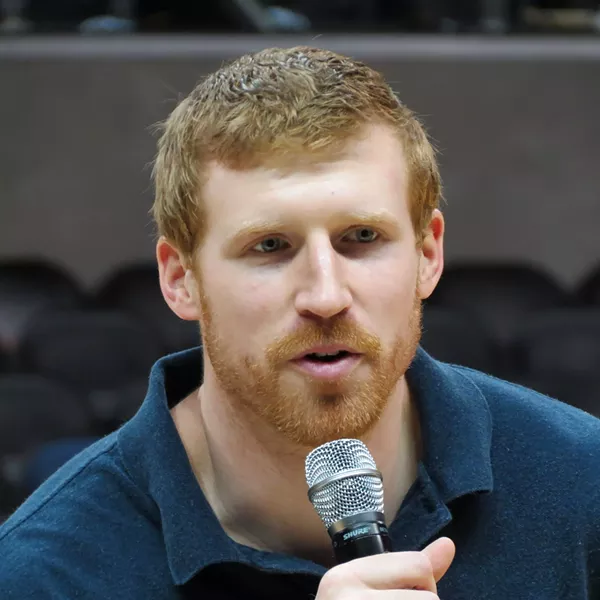 Wikimedia Commons
Matt Bonner will play for the Spurs next season.
Call him what you want — Red Rocket, Red Mamba, Red Whatever — by any name, Matt Bonner will return to the San Antonio Spurs for at least one more season.
Bonner, a three-point specialist and lead guitarist of
Spuran Spuran
, also garnered interest from the Sacramento Kings. But the
San Antonio Express-News
reported
today that he will remain a Spur.
Next season will be Bonner's 10th with the Spurs. His signing will likely be the final move of a busy summer for the team.
Bonner's return not only ensures additional bench depth and a veteran presence, but also the chance that we'll get more masterpieces like this: