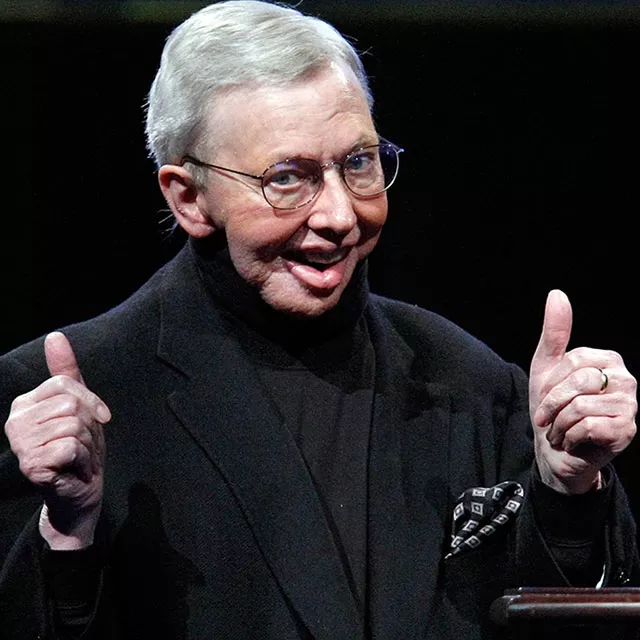 I was only six years old when Siskel and Ebert and The Movies (later changed simply to Siskel & Ebert) made its TV debut on September 20, 1986 under the Buena Vista Television umbrella. By then, Chicago-Sun Times film critic Roger Ebert had been critiquing movies for nearly two decades and in 1975 became the first film critic in history to win the Pulitzer Prize for Criticism. During the show's premiere year, while Ebert was passing judgment on important cinema like Blue Velvet and Platoon, I was laughing at a dancing animated Pepsi can in The Golden Child and crushing on Lea Thompson in Howard the Duck.
It was a few years later when I truly understood what being a movie critic actually entailed when I discovered Siskel & Ebert on TV one weekend. Two men sharing opinions about movies I had never heard of was somehow fascinating to me. Sometimes they agreed with each other. Sometimes they fought like mad dogs. Well-established critics like Pauline Kael and Andrew Sarris meant nothing to me. I read Sports Illustrated for Kids, not The New Yorker. Terms like "film noir" and "cinematography" were from a foreign language. I only knew the basics: Home Alone was the funniest thing I had ever seen in my 10 years of life — and that was satisfying enough for me.
But every weekend, I would always find my way back to Siskel & Ebert.
Sure, I talked to my friends on the playground about what the Teenage Mutant Ninja Turtles were up to that week, but my infatuation with film criticism grew over the years solely because of men like Siskel and Ebert. Their show would eventually lead me to other accessible critics like Texas film journalists Bob Polunsky and Larry Ratliff. By then it was the mid-90s. The internet had just entered the public consciousness, so there was no such thing as Rotten Tomatoes yet. I read and watched critics who were available. Ebert was, and I was hooked. Later, Ebert would open the floodgates for more critics to inspire my own writing. Critics who he held in the highest regard like A.O. Scott, David Ansen, and Christy Lemire, soon received my personal thumbs up.
When I read about Ebert's passing Thursday afternoon, I was genuinely heartbroken. It made me think about when Siskel died in 1999. I hadn't begun working as a film critic yet (that came the following year), so I don't remember it affecting me the same way. But with Ebert, I can say I know some of the joys of his profession that he will never get to experience again and it saddens me. Film criticism isn't easy, despite those who deem it a dream job because "you get paid to see movies." It's a lost art form. So when a film critic is as respected in the industry as Ebert was for the last 50 years, you know he found his true calling; a passion he worked at till the very end.
So, thank you, Mr. Ebert, for introducing me to a world I love and a profession in which I can only hope to one day have a fraction of the influence you did. We didn't always see eye to eye, but through the years I've admired your open-mindedness to the ever-changing cinematic landscape, your vast knowledge of film history, and the unflinching manner in which you could defend your opinion. You made me appreciate film in ways few teenagers would and taught me to understand that cinema — whether it's happiness or anger or wonder — should make you feel something.