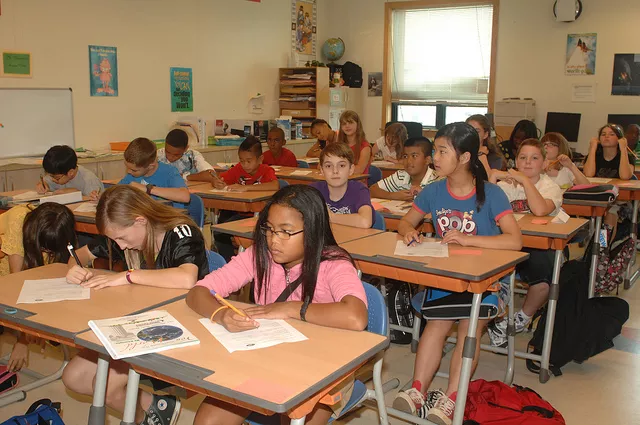 Via Flickr Creative Commons
Texas students are outperforming many of their peers in other states, according to a new report
A new analysis of a national education evaluation paints a rosier-than-expected picture of Texas schools.
Under the
National Assessment of Educational Progress
, a nationwide education report card, Texas has typically lagged behind other states. Lone Star State 4th and 8th graders, the two grades which the NAEP measures, placed 32nd in the 2013 rankings.
But the scores fail to consider factors which play important roles in educational performance, including gender, race and ethnicity, language spoken at home, family structure and family income. A recent report by the
Urban Institute
adjusts the rankings to take these factors into consideration.
For some states, including Texas, examining these variables changes the performance picture drastically. Texas' educational performance rank jumps from 32 to 3 when adjusted for demographics, the highest leap of any state in the report's analysis.
Matthew Chingos, the report's author, explained that the results show students in states such as Texas generally outperform their demographic peers in other states.
"States where students "break the curve" (i.e., perform better than their demographic peers) are often not the states with high scores overall. This means that any comparison of NAEP scores across states must consider each state's population," Chingos said in the report.