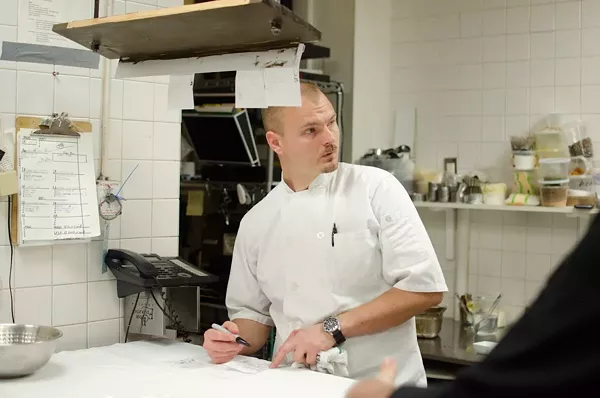 Courtesy of Restaurant Gwendolyn
Restaurant Gwendolyn revealed the newest items on their monthly rotating lunch menu — tapas. For those who love petite and delicious bites, stop by the restaurant this month during lunch hours (11 a.m. - 1:30 p.m. Tuesday through Friday) to enjoy the new menu.
Gwendolyn is known for their chef-owner Michael Sohocki's pre-industrial cooking methods, which means they prepare everything completely by hand and use only locally-sourced ingredients. They are continuing in this legacy by serving up specialty, European-inspired tapas like tortilla Espanola (Spanish omelet), gambas al ajillo (shrimp with garlic), gazpacho, and more. Choose two of the tapas for $9 or three for $11.
Tapas are served with iced tea but also go well with a Lone Star or Mexican Coke ($2). For dessert, indulge in a panna cotta de naranja ($5).
152 E. Pecan St., Suite 100, (210) 222-1849.