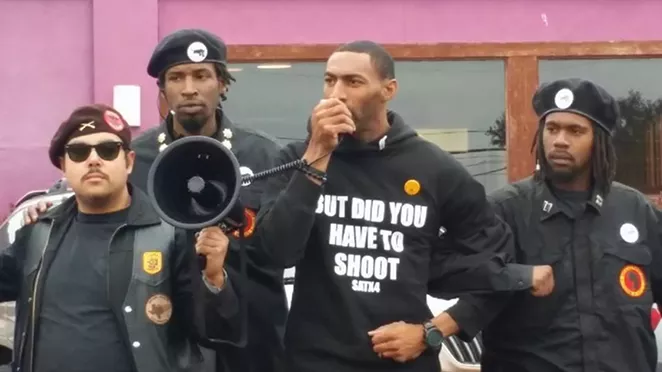 Deborah Jones Bush
Justice for Marquise Rally organized by Marquise Jones' aunt, Deborah Jones Bush.
Chacho's and Chalucci's has settled in the wrongful death lawsuit of Marquise Jones,
KENS 5
reported.
An off-duty officer, Robert Encina, while working security for the restaurant shot and killed Jones after investigating a fender bender in the parking lot. Jones was a passenger in one of the vehicles.
More than a year has passed since the incident occurred on February 28, 2014. The family's lawsuit includes the City of San Antonio, SAPD, Officer Encina and the restaurant.
Daryl Washington, the attorney representing Jones' family, confirmed to
KENS 5
Tuesday that Chacho's has settled its portion of the suit, which was filed in federal court.
The amount remains undisclosed.
Expressing the family's desire for justice, Washington released a statement to the
KENS 5
stating "Robert Encina has still not gone before a grand jury. There is no reason why he should not be indicted for this shooting."
The suit against the city and police department are also still ongoing.