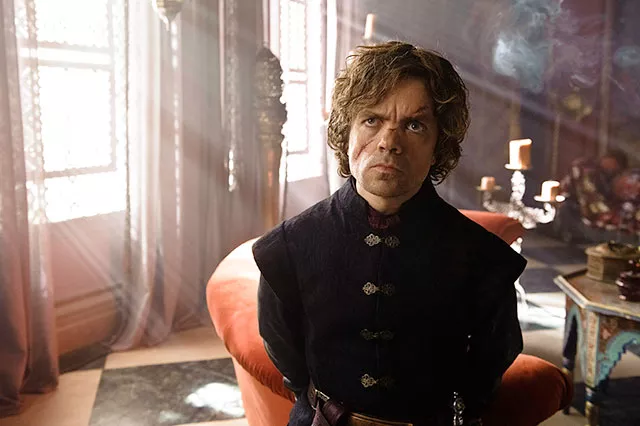 The bearer of broadswords and dragons returned to its drooling masses Sunday night. Game of Thrones, the fantasy television adaptation of author George R. R. Martin's A Song of Fire and Ice novels, is a ratings juggernaut. Season 3's premier, "Valar Dohaeris," continues the series' prominent writing and character development, while only giving viewers the casual re-acquaintance treatment.
Westeros, though still reeling from the Season 2 climax "Battle of Blackwater," is largely unchanged. Daenerys Targaryen is in search of an army, the Starks are riding towards King's Landing, Jon Snow is handsome in artic conditions and the Lanisters are double-dealing amongst themselves. We do get treated to some new faces, including the oft alluded to Mance Rayder, a pole-pounding giant, and a gypsy girl who it appears can teleport.
Much of the episode's calls for action are Khaleesi's dragon sautéing a fish, Snow's dire wolf attacking a White Walker, and the cringe-worthy removal of a slave army member's nipple. How does one respond to having his nipple fileted without warning, might you ask? Why, a brisk "thank you" sufficed. In the back-and-forth conversations about Sunday's episode the most memorable topic is sure to be of this left-field demonstration of fearlessness. The entire scene itself is a venerable comedy, daftly playing on language barriers.
Game of Thrones thrives on the soft spot that separates television from feature film, and does so with brilliant craft. The long con, the ability to devote hours upon hours to character development, investing viewers on a personal level, is the series' ace up the sleeve. Sorry, Tarantino, not even you can pull this off in a single flick. The premier felt like seeing old friends and hated loved ones after a, let's call it, winter break.
The rolling plot may have slowed to a near-standstill at the moment, but I and every other viewer will return to the feeding trough once again next week.
Game of Thrones is available now on HBO GO and on Demand, with "Valar Dohaeris" re-airing Monday @ 10:15pm CT on HBO.