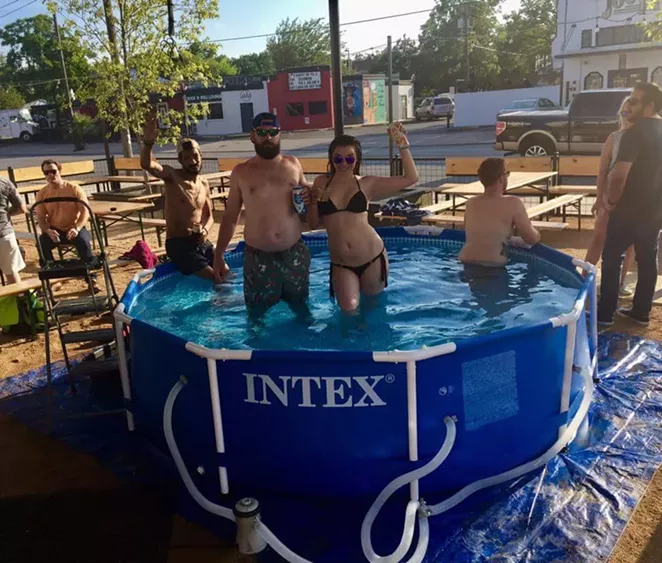 Courtesy of Sky Tschirhart
In keeping with our DIY San Antonio-ness, two local bars are offering ways to cool off during this absurdly hot weekend.
For the second weekend in a row, Rumble will share their above ground, filtered and chlorinated pool with bar-goers starting Sunday at 3 p.m. Cool off with $5 choice of vodka, gin, rum, or tequila; choice of Topo, tamarind, or grapefruit soda and $5 daqs along with burgers and hot dogs by Guillermo Mendez of Southerleigh.
2410 N. St. Mary's St., (210) 365-3246.
Not to be outdone, the staff at Paper Tiger will entice folks in on Saturday with a 27-foot giant water slide (think Taylor Swift's Fourth of July parties of years past). Doors open at 4 p.m.
Both pools and slide are free to use, but grab a drink while there, because your mother taught you better. Oh, and bring your own towel.