San Antonio foodies spent the last few weeks tasting their way across SA. Today we have a few tastes from
Mooyah
(
22502 U.S. 281)
,
Malinalli
 (2211 NW Military),
Olmos Perk
(5223 McCullough) ,
The Friendly Spot
 (
943 S Alamo)
and a few places in between.
How do you taste your way across SA? Share your favorite food pics with us on Instagram using #SAFoodPics and maybe your pics will adorn the pages of our blog.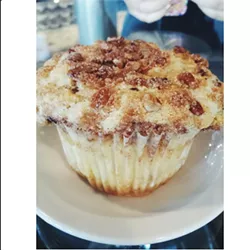 @sagoodeats One of the best parts about Olmos Perk is that they receive their baked goods from Broadway Daily Bakery! This sour cream pecan muffin was ah-mazing. $2.75.
@sobropizzaco Which to choose... #sobropizzaco #pizza #calzone #yum #foodporn #nomnom #safoodie #safoodpics #satx #sanantonio #nofilter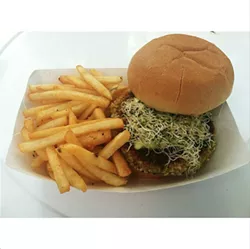 @sagoodeats The Friendly Spot should be your next stop! This veggie burger was decked out with all the essentials- lettuce, tomatoes, onions, pickles, and their signature " friendly sauce ". An overall very filling and tasty burger! $10. #safoodpics
@kimmy486 Mushroom steak #safoodpics #mashedpotatoes @historicpearl #fruit
@anniespetitetreats We meet at last...finally made it to @lickicecreams @historicpearl for a summer treat! Hill Country honey & vanilla bean/dark chocolate with olive oil & sea salt/Texas au lait in a tasty waffle cone. Our Saturday nights are wild #safoodpics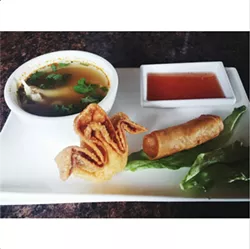 @sagoodeats I always feel fancy when my meal comes with more than one course! The lunch special at Thai Chili is the bee's knees! It starts with Tom Yum Gai hot & sour soup, a crab rangoon, and an eggroll! #safoodpics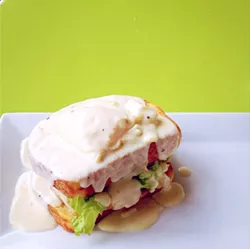 @beejayncompany Salmon and fried egg sandwich on freshly made bread. I dare you to eat it with your bare hands. #safoodpics #whatiate #malinalli #castlehills #myfavoritecafe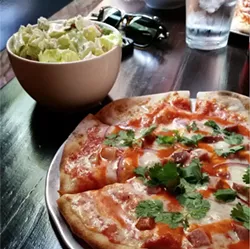 @kimmy486 Best pizza lunch place in town #safoodpics #pizza #yum
@agentval Still thinking about this burger-n-shake place! "Mooyah - San Antonio" - #SAFoodPics
@chef_rudy_martinez BBQ baby boar riblets with peach jalapeño compote #marketonhouston #happyhour coming soon! #safoodpics
@helloimkiah I'm picky when it comes to seafood and the new kid in #Southtown, #StarFishSA, did not disappoint! From top left: tuna poke with cucumber foam, squid ink pasta with poached cod and uni sauce, drum fish with goat cheese gnocchi, and - my favorite - perfectly charred octopus. #safoodpics