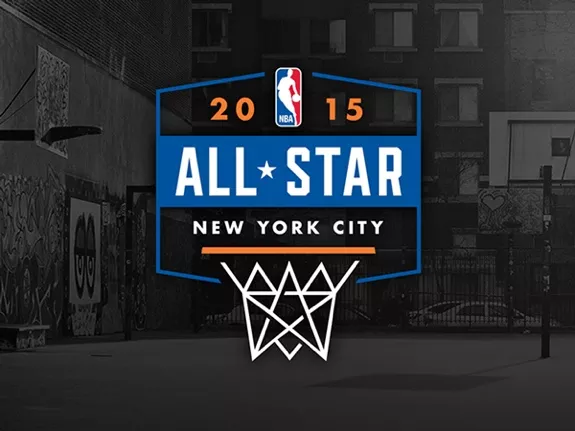 The 64th NBA All Star Game
Q. Who was the only Spur involved in the NBA All Star Weekend in 2014 and 2015?
A. Shooting guard Marco Belinelli.
In 2014, the rising Spur shot 24 for 34 in the three point competition, shooting an impressive 70.5 percent. Other SA players involved in the festivities included Tony Parker as a reserve guard and then-Star, now-Spurs coach Becky Hammon participating in the
Shooting Stars
competition.
For the 2015 bash, Tim Duncan joined Belinelli to represent the Spurs in New York City. Though Duncan came home with a Western Conference win, Belinelli fell short to the untouchable Stephen Curry. Belinelli was ousted in the first round with 18 points, five buckets shy of the number needed to move on. The hyper-speed video below shows the insane depth of the 2015 contest.