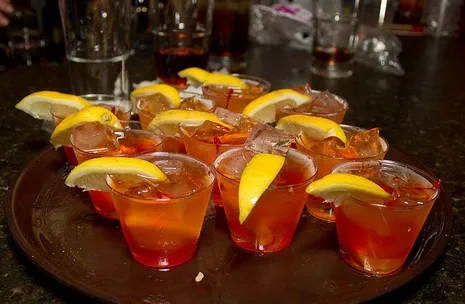 Chingos of drinks.
Before we start tooting our own horn and toasting to our rather spectacular placement on this year's Drunkest Cities Survey by Men's Health's November issue (at least we beat Austin?), let's consider the criteria used to land us at the No. 2 spot (technically 99 out of 100 from most sober to least sober), only behind Bakersfield, Calif. The magazine looked at number of cases with liver disease, number of binge drinking incidents, number of deaths in DUIs, DUI arrests and DUI laws.
The list also went on to include several other Texas cities including with Houston (50), Laredo(26), Dallas (16) and Plano (4) in the bottom half or most sober, and El Paso (84), Corpus Christi (88) and Austin (93) in the top 20 drunkest.
Let that simmer as we go into an expanded Fiesta (April 10-27) in 2014.