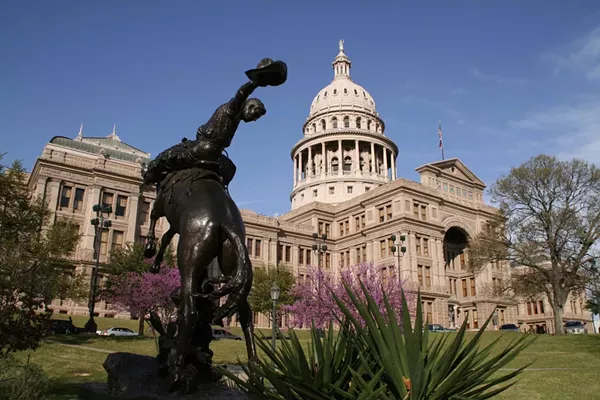 Photo by Ed Schipul/Flickr
Was the last week enough time to recover from election season? Good. Because the 2015 Texas Legislature meets in just eight weeks, and lawmakers started filing bills Monday, giving us a first glimpse at their wishlists for the upcoming session.
Here's a quick rundown of what some of our San Antonio reps filed on day one:
And a few other noteworthy bills include a repeal Texas' same-sex marriage ban, the implementation of electronic voter registration and a call to end daylight savings time. State Rep. Tom Craddick, R-Midland, has once again filed a bill calling for a statewide texting-while-driving ban, which Gov. Rick Perry has already vetoed once before.
Browse the
full list
as bills continue to come between now and January 13, 2015, when session kicks off. Note, though, that just because a bill is filed doesn't mean it will come up for debate, let alone get a vote.