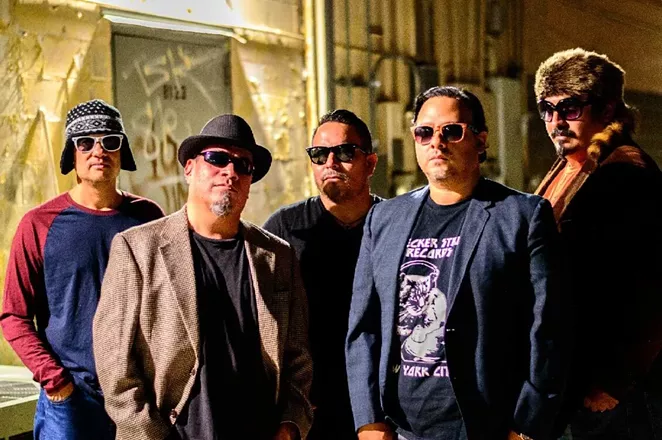 Perhaps when our readers think of acts in the ska and/or reggae genre, they believe they are thinking of genres that are properly placed in the past, having outlived their vitality and the heat of their cultural moment. While it's true that it has never been easy to make truly original-sounding ska or reggae, those who really know the soul of the music, past and (yes, even) present, can carry it to great heights.
On that note, we submit that the three acts on this bill are keeping the ska/reggae dream, or at least elements of it, alive in fresh and relevant ways. Here's a little bit about what you can expect from each band, at the Showcase hosted by Santa Maria Social club, a promising newcomer to the St. Mary's Strip.
Sons of Sancho, a veteran act on the SA music scene, has always been beloved for the vibrant sense of immediacy that attends its energetic music. Fusing punk rock with funk, soul, dub, and even (a little) hip-hop, and whipping it all to a froth with a ubiquitous and invigorating political consciousness, Sons of Sancho is a must-see live act.
Judivan Roots is the most traditional-sounding group on this showcase. The band's music, which you can sample at judivanroots.bandcamp.com, pretty faithfully toes the reggae line, right down to lyrics bursting with positivity and admonitions to tune yourself to the world frequency.
Lastly, Deep Water Culture makes reggae-rock that is steeped both in the peace and love vibes that are indigenous to the style and the culture of San Antonio.
$5-$10, 7pm, Saturday, September 30, Santa Maria Social Club, 3020 N. St. Mary's St., (210) 833-3666, facebook.com/santamariasocial. For more information and to purchase wristbands, visit sanantoniomusicshowcase.com.