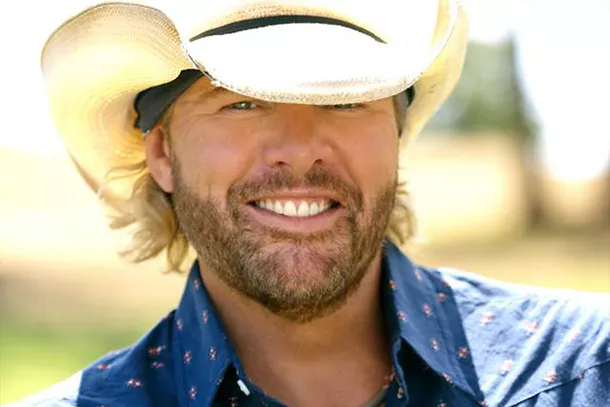 Courtesy
Ugh.
The San Antonio Stockshow and Rodeo began announcing its 2016 concert line-up this week. Included among the many entertainers is Toby Kieth, who, as you may very well know, sucks.
The shit country "artist," who banked off 9/11 with the terrible
"Courtesy of the Red White and Blue (The Angry American),"
otherwise known as "The Bush Doctrine In Song," and who somehow managed to one-up that terribleness by unleashing "Red Solo Cup" to the defenseless masses, will "entertain" Rodeo-goers on Monday, February 16.
Get your tickets today
, and prepare to be entertained by the song President Bush blasted in the Oval Office to pump himself to invade Iraq, as well as the song they blast on repeat in Guantanamo to torture detainees.
Perhaps, realizing what they have done, Rodeo organizers have also booked Pitbull, the international megastar beloved by
abuelas
and pretty much everyone else everywhere, even the people who hate Pitbull. Because even his haters know deep down inside, they will eventually succumb to that wink and swagger and love him unconditionally, because he is amazing.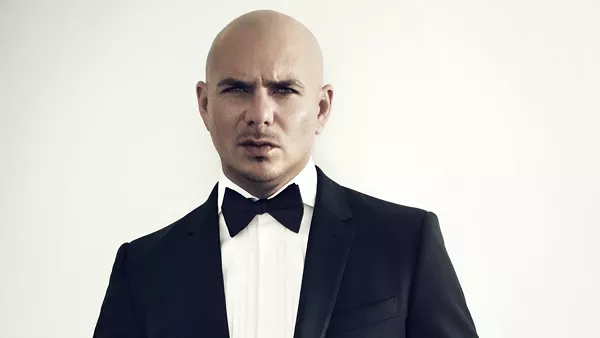 Courtesy
Get ready for a double-dose of Pitbull.
Pitbull goes on stage twice, at 1 p.m. and 7:30 p.m. on Saturday, February 13. Make it a Valentine's Day weekend date, but just know that, given the chance, your S.O.
will
leave you for him, no matter their sexual orientation.
Buy your tickets here
before I buy them all myself in an attempt to make it a private concert.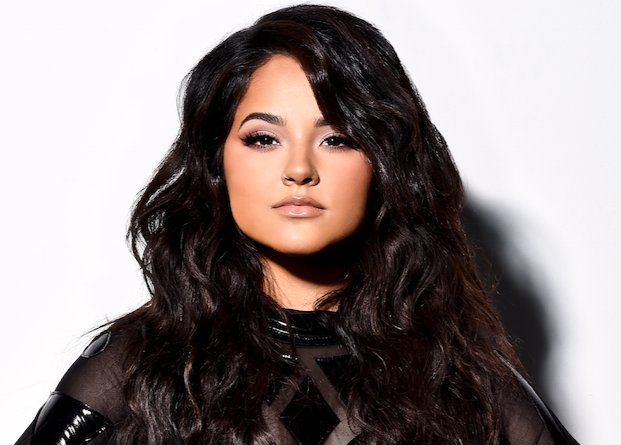 Courtesy
Becky G.
Other artists taking the stage at next year's Stockshow and Rodeo include Becky G, the current Latin pop It Girl who has on occasion canoodled with SA's homegrown pop star Austin Mahone. Check her out on Sunday, February 14.
Purchase tickets here.
And perhaps realizing they hadn't apologized enough for Keith, the San Antonio Stock Show and Rodeo will also include some actual country artists, including Alan Jackson, Brad Paisley, Gary Allen, Old Dominion, Turnpike Troubadours and Brantley Gilbert.
Also?
Jason DaRulo.
Visit
sarodeo.com
for full details, as well as upcoming entertainment announcements. The San Antonio Stockshow and Rodeo will kick the Spurs out of the AT&T Center between February 11-28, 2016.