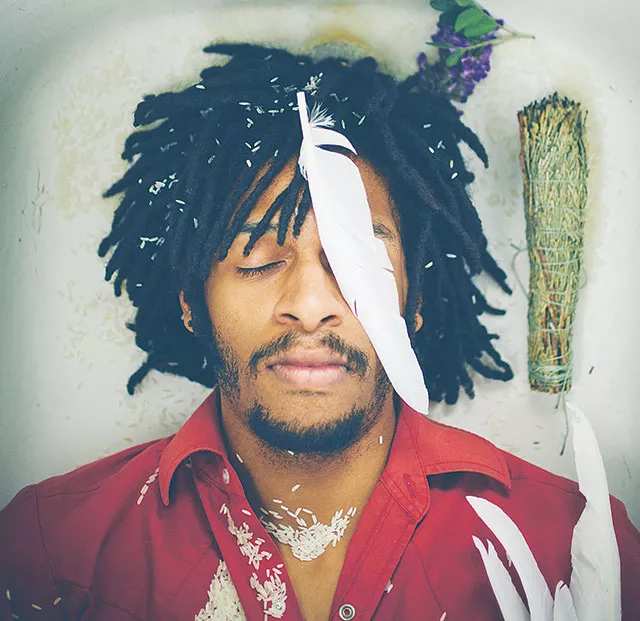 DANIELA RIOJAS
Lonely Horse's Nick Long gallops out of SA
This week:
ABSTRACT RUDE, legendary L.A. rapper, will be at the Korova (107 E Martin) on May 30. Tix at ticketfly.com. See pp. 18 for more details.
LONELY HORSE is going out on tour, and will throw a fundraising party Friday, May 31, at 502 Bar (502 Embassy Oaks). Also on the bill: We Leave at Midnight, Hyperlight Driveship, Televangelist, Islands & Tigers, and Jeremiah.
FILMSTRIPS is the name of Chris Maddin's electro-influenced new band. Catch it live at 502 Bar Thursday, May 30, opening for Russia's Pompeya. He told us that the album COMMUNICATIONSOLDFASHIONED
should be finished in a couple weeks.
Coming up:
VICTORIA CELESTINE, a talented 17-year-old singer-songwriter who recorded a handful of songs with Gordon Raphael, is working on an album produced by Severo Contreras (who produced Melina Narezo's self-titled debut and Juanito Castillo's Me, Myself, and No Eyes). Seven songs have been mastered, and the album will have 11 total, including two covers. According to dad Christopher Zaleski, "the release will be global," with "possibly" a CD release party in SA. (They better have a local release, I say).
DISCO WASTELAND has just finished two new songs: "Southtown Blues" and "Bloodthirsty," which they'll include in an upcoming full-length they'll present with a show sometime in August.
GARRETT T. CAPPS already has folk/country (Hope & Doubts & Freeway Birds) and rock (Radical Sabbatical) EPs, but the one-man orchestra is now ready to form a band. He's looking for a drummer for a "more Radical Sabbatical kind of stuff," he says. No pressure, but he's exactly looking for "a mix between Keith Moon and Dave Grohl." Contact him (Capps, not Grohl, much less Moon) at [email protected]. He'll be on drums for Old and Ill and The Whiptails at the June 22 Rock 'N' Roll BBQ at Nightrocker Live, as part of a dynamite lineup featuring Amplified Heat, Hogbitch, Chickenhawk, Hans Frank "El Gallo" (by the way, Glambilly is no more) and others.
MARCO CERVANTES is working on two projects: a Third Root EP to be released in August, and the Homework EP, a Mexican Stepgrandfather collaboration with Ariel Faz from Chisme that should be ready anytime.
MITOTE RECORDS is a local label formed to release Pop Pistol's Angelus and Animal Prisms, plus ska-pop Bite Lip Bleed and dance rockers Secrets and Irises. The "Mitote Records Release Weekend" is June 28 at Hi-Tones (Bite Lip Bleed) and an all-ages show at Jack's on June 29 (Secrets and Irises).
ROSE WINDOWS is a Seattle band that has two SA expatriates on its roster: leader Chris Cheveyo and drummer Patrick Schowe, the former of The Grasshopper Lies Heavy and So Unloved, and both of Solid Gold Eagle and Fuck City USA. The band is influenced by classic English and American folk and psychedelic/bluesy rock, Eastern European music and even subtle touches of India, Pakistan and Iran sounds. Signed by Sub Pop Records, the band played at Sasquatch! Music Festival May 25 and its debut album (The Sun Dogs, produced by Randall Dunn) will be released this summer.
Send your scoop to [email protected]