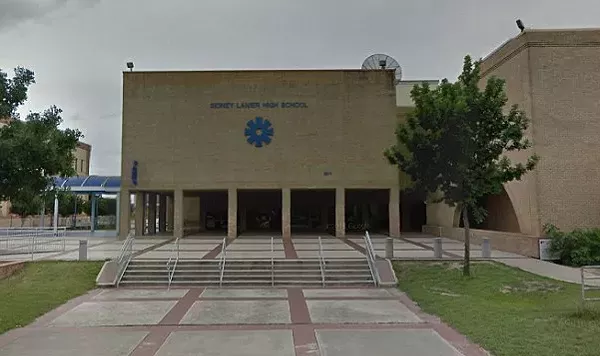 School police at Lanier High School are on high alert after a student walking to school last Thursday morning was forced into a car by two men and dropped off at an undisclosed location.
The student told school officers about the alleged abduction later that day, according to a letter Lanier High Principal Laura Cooper sent to parents the following day. She had been walking near the intersection of Trinity and Torreon streets — a block from campus. Cooper said the student returned to school unharmed, but that the campus police will "increase its presence" around the Westside campus.
Leslie Price, communications director for the San Antonio Independent School District, said this kind of incident is unusual — but it's not uncommon to hear reports of students feeling uncomfortable and unsafe walking to and from Lanier High.
"This hasn't ever happened before," Price told the
Current
. "But students have voiced concerns about being followed by cars when they walk home, or having remarks being made to them from people driving by."
It's unknown if officers have tracked down any suspects. We have yet to hear back from SAPD for specific case details.