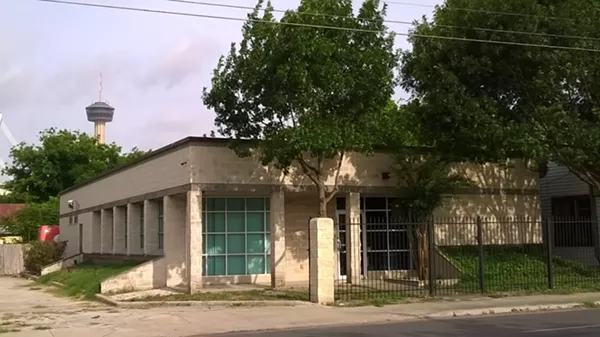 Courtesy
The San Antonio AIDS Foundation's office has a new location.
The San Antonio AIDS Foundation (SAAF) has opened a new testing office in an effort to expand the reach of its services.
The organization relocated its STD testing services from its headquarters on East Grayson to a new office located just east of Downtown at 333 South Hackberry.
The facility provides free HIV, syphilis, hepatitis C and tuberculosis testing to the public and offers STD counseling in both English and Spanish.
Each year the foundation provides HIV and STD testing to over 5,000 people through its testing office as well as locations around San Antonio via the SAAF testing van. The move to a new facility gives the foundation an opportunity to expand the reach of all its programs which in addition to testing includes in-patient nursing and hospice care, case management, hot meal and short-term transitional housing programs, and dental assistance. SAAF's non-testing and counseling services will remain at the nonprofits headquarters.
Details on an upcoming open house are forthcoming, but the facility is already providing services to the public. SAAF's testing office is open Mondays through Saturdays, but hours vary. You can call SAAF at (210) 225-4715 or visit its website at
sanantonioaids.org
for complete details.