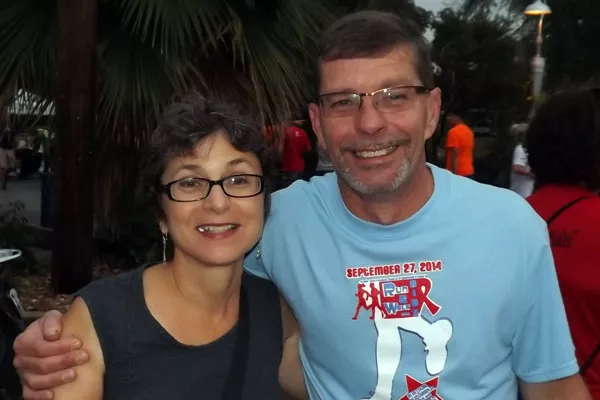 Sam Sanchez
David Ewell (right)
Out In SA
is reporting that the San Antonio AIDS Foundation (SAAF) board has fired its executive director, David Ewell, effective April 20. SAAF Deputy Executive Director Jill Rips will take over the position in the interim.
"There are many exciting opportunities for growth in the future of SAAF. In order to take full advantage of these opportunities to further SAAF's mission and best serve our clients, the Board of Directors has determined new leadership is needed,"an email to Out In SA from the SAAF's board read. "To that end, the Board has decided to seek a replacement for David Ewell as Executive Director of SAAF. The Board wants to acknowledge and thank David for his pivotal role in bringing SAAF to the successful, mature organization it is today. We also thank him for his 23 years of dedicated service to the Foundation."
Read the full story at Out In SA.