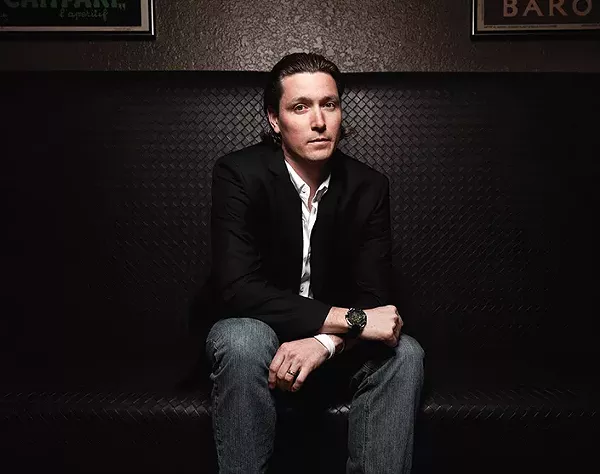 Courtesy of Art of Moore
Chef Jason Dady is one of three San Antonio chefs spicing things up for New Orleans diners.
Call it a savory swap.
San Antonio chefs Jeff Balfour (Southerleigh), Cariño Cortez (La Familia Cortez restaurants) and Jason Dady (Tre Trattoria and the rest) will participate in a culinary exchange program where they whip up dinner in New Orleans while three of the Crescent City's best-regarded chefs do the same here.
The so-called Tricentennial Culinary Exchange comes as the two cities — both known for their fondness of food and drink — stage separate 300th-birthday parties.
New Orleans' Will Avelar (Meril), Juan Carlos Gonzalez (SoBou) and Michael Gulotta (Maypop and Mopho) will prepare a meal at Dady's
Tre Trattoria at the Museum
on Monday, Dec. 3.
Meanwhile San Antonio chefs spice things up tonight in New Orleans at
SoBou
, which bills itself as a "modern Creole saloon" in the French Quarter. (It's not too late to make it if you board the plane this afternoon!)
Tickets for the upcoming San Antonio dinner appear to have sold out, according to the
Exchange's website
. But take heart, foodies, you can still sign up for the waiting list and cross your fingers.
So many restaurants, so little time. Find out the latest San Antonio dining news with our Flavor Friday Newsletter.