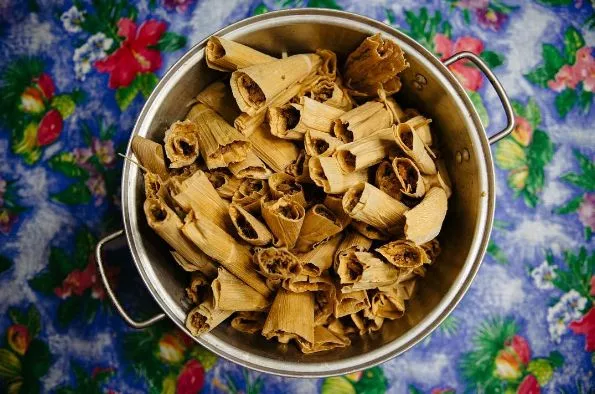 With the holiday season quickly approaching, San Antonians can prepare for tamal season by seeing how many they can stuff in their mouth.
In true fashion of the televised hot dog eating contest at Coney Island on July 4, Chilito's Express is
hosting a tamal-eating contest
in Boerne on Saturday at 6 p.m. The catering business, specializing in tamales, will welcome adults and children alike to take part in the competition. (Don't worry, niños, you won't be going up against your
tios
. Kids will have their own category.)
The
event
is free and open to the public, and non-competitors will be able to enjoy free samples and live entertainment. The competition is the first of its kind for Chilito's Express, but we're guessing San Antonians will love this puro contest.
So many restaurants, so little time. Find out the latest San Antonio dining news with our Flavor Friday Newsletter.