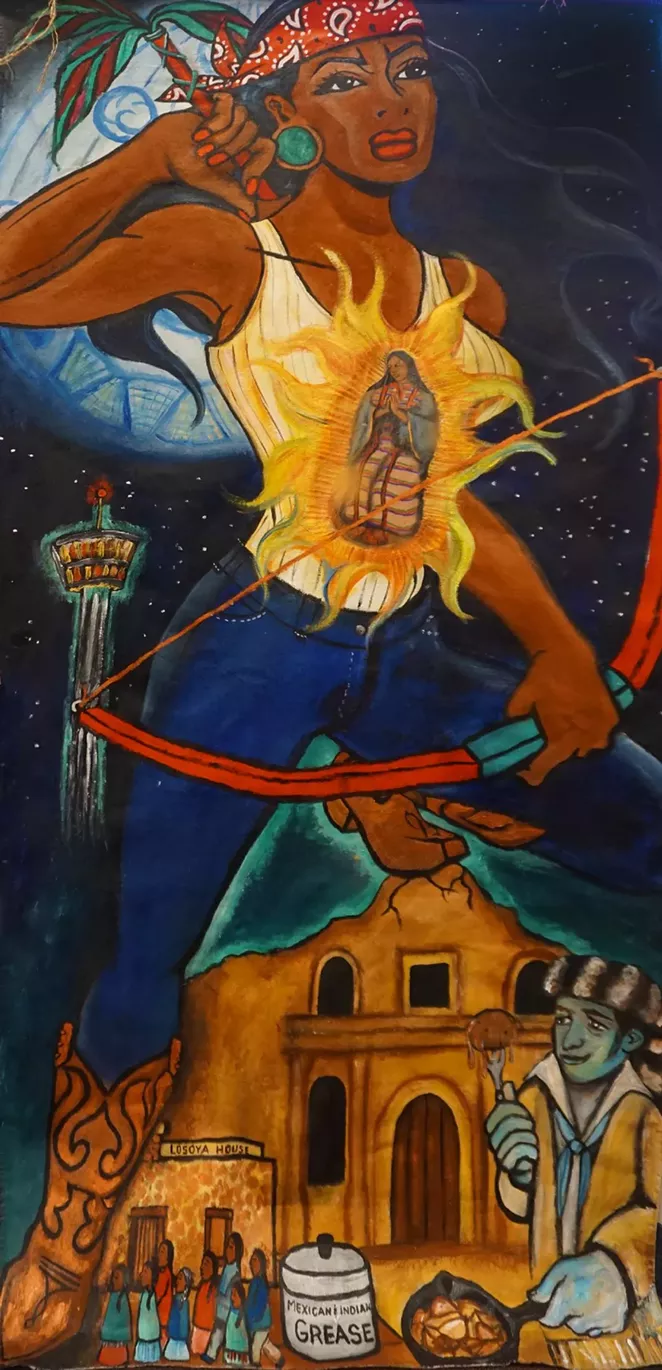 Aiming to spark an "intergenerational dialogue about the LGBTQ-plus realities in a maturing, evolving and empathetic world," Bihl Haus Arts' summer group show "10,000 Years of Love and Resistance: A Celebration of the Arts and Spiritual Union" brings together paintings, photographs, installations and sound-based projects that celebrate the DIY spirit of rasquachismo — an increasingly pervasive aesthetic distinguished by DIY practices and the creative reuse of readily available materials — and the 50 year union of Dudley Brooks and Tomás Ybarra-Frausto, the latter of whom published the influential essay
Rasquachismo: A Chicano Sensibility
in 1989. A recipient of both the Smithsonian Institution's Joseph Henry Medal and the Mexican government's Order of the Aztec Eagle (based on his work "fostering cultural understanding between the United States and Mexico through the arts and humanities"), Ybarra-Frausto defined rasquachismo as an "underdog" perspective as well as "a form of resistance incorporating strategies of appropriation, reversal and inversion."
Curated by San Antonio surrealist David Zamora Casas (aka Nuclear Meltdown), "10,000 Years of Love and Resistance" assembles work by more than 20 local artists and rasquachismo enthusiasts (Franco Mondini-Ruiz, Agosto Cuellar, Rita Urquijo-Ruiz and Debora Kuetzpal Vasquez, to name a few) and nods with its title to "recently discovered skeletal remains that place native human inhabitants in the Americas 10,000 years ago." Also presented as an "opportunity to explore vocabulary introduced by the LGBTQ community to identify and claim our preferred pronouns," the exhibition opens with a reception featuring information tables, HIV testing courtesy of Anna De Luna (aka the AIDS Lady), live music by Latin fusionists Los Nahuatlatos and a "literary piñata," plus paletas and margaritas.
Free, opening reception 6-9pm Sat July 21, on view 1-4pm Fri-Sat through Sept. 1, Bihl Haus Arts, 2803 Fredericksburg Road (inside the gates of Primrose at Monticello Park Senior Apartments), (210) 383-9723, bihlhausarts.org.

Get our top picks for the best events in San Antonio every Thursday morning. Sign up for our Events Newsletter.